Daily Important News will speed up the preparation for the Civil Services Examination and it also plays a crucial role to grasp the current affairs topic comprehensively. Here we have covered most of the topics related to various categories including National, International, Sports, Science and Technology, and so on.
 1. Vision 2035: Public Health Surveillance in India'
– NITI Aayog on 14 December, 2020 released a white paper: Vision 2035: Public Health Surveillance in India with the vision:
To make India's public health surveillance system more responsive and predictive to enhance preparedness for action at all levels.
A citizen-friendly public health surveillance system will ensure individual privacy and confidentiality, enabled with a client feedback mechanism.
The improved data-sharing mechanism between Centre and states for better disease detection, prevention, and control.
India aims to provide regional and global leadership in managing events that constitute a public health emergency of international concern.
– The white paper was released by NITI Aayog Vice-Chairman Dr Rajiv Kumar; Member (Health) DrVinod K Paul; CEO Amitabh Kant; and Additional Secretary DrRakesh Sarwal.
About Vision 2035: Public Health Surveillance in India'
– It is a continuation of the work on health systems strengthening. It contributes by suggesting mainstreaming of surveillance by making individual electronic health records the basis for surveillance.
– Public health surveillance (PHS) is an important function that cuts across primary, secondary, and tertiary levels of care. Surveillance is 'Information for Action'.
UPSC 2021 Online Coaching Classes | Bilingual GS Foundation Batch
2. "eSanjeevani" telemedicine
– India has crossed a landmark milestone in its eHealth journey. eSanjeevani telemedicine service of the Health Ministry has crossed 1 million (10 lakh) tele-consultations on 14 December, 2020.
– Telemedicine entails delivery of health services from a distance using the internet and it not only extends the reach of health services but also improves the quality of health services besides saving time and money.
– The roll-out of eSanjeevani in India is supposedly the first of its kind of digital transformation in the delivery of health services at the national scale by a developing country.
– During the COVID-19 pandemic, eSanjeevani not only brought about a huge digital transformation in the delivery of health services but had also boosted the digital health ecosystem in the country.
– eSanjeevani initiative of Health Ministry is serving in two streams in 28 States and Union Territories.
– The eSanjeevaniAB-HWC enables the doctor to doctor teleconsultations and is being used at around 6000 Health & Wellness Centres which are being served by specialists and doctors in around 240 hubs which have been set up by States in District Hospitals or Medical Colleges etc.
– Over 20,000 paramedics, doctors and specialists have been trained to use eSanjeevaniAB-HWC.
– The second stream eSanjeevaniOPD is or providing remote health services to patients in the confines of their homes. eSanjeevaniOPD enables contactless, risk-free, and safe consultations between a doctor and a patient.
– It received a huge reception by both the patients and the doctors. Around 8000 doctors have been trained and onboarded on eSanjeevaniOPD and on an average around 1500 doctors practice telemedicine daily in around 225 onlineOPDs of which 190 are speciality OPDs and around 30 are general OPDs. Of late, daily eSanjeevani has been serving around 14,000 patients across the country.
– The top ten States with highest consultations through eSanjeevani and eSanjeevaniOPD platforms are Tamil Nadu (319507), Uttar Pradesh (268889), Madhya Pradesh (70838), Gujarat (63601), Kerala (62797), Himachal Pradesh (49224), Andhra Pradesh (39853), Karnataka (32693), Uttarakhand (31910) and Maharashtra (12635).
Daily Gist of 'The Hindu', 'PIB', 'Indian Express' and Other Newspapers: 14 December, 2020
3. Swachhta Campaign Awards Ceremony
– Minister of Petroleum and Natural Gas and Steel Dharmendra Pradhan on 14 December, 2020 said that Prime Minister Narendra Modi has made Swachhta a Jan Andolan which is drawing wide participation from society, urban and rural areas alike.
– He was speaking at the awards distribution ceremony for Swacchta Pakhwada in the petroleum industry. He also said that the petroleum industry has been contributing to this Jan Andolan, giving a boost to its momentum and appealed to intensify this further and re-dedicate to this cause.
– As India completes 75 years of its independence in 2022, we must realise the dream of a Swacch Bharat", he further added.
– He also called for greater involvement of private sector oil and gas companies in Swacch Bharat Abhiyan and suggested to PSUs to build state-of-the-art toilet facilities at all pilgrim centres and major tourist attractions in the country.
– He handed over the awards to oil and gas PSUs for Swacchta Pakhwada and Swacchta hi Sewa campaigns.
– Shri Pradhan complimented the winners of Swachhata Hi Seva 2019 and Swachhta Pakhwada for their efforts in raising awareness on various aspects of cleanliness, including waste management and eliminating single-use plastics.
– Following Swachhta Pakhwada Awards were presented: First Prize- IOCL Second Prize- BPCL 3rd Prize- ONGC Special Award- HPCL Swacchata hi Sewa: 1st- HPCL 2nd-BPCL 3rd-IOCL.
Daily Gist of 'The Hindu', 'PIB', 'Indian Express' and Other Newspapers: 12 December, 2020
4. VigyanYatras
– VigyanYatras to promote Scientific Temper among Masses being organised by various institutions ahead of IISF 2020.
– This science journey will be organized around 30 locations across the country.
– VigyanYatra is a promotional activity of the India International Science Festival. In this activity, the mobile science exhibition vans flag off from many cities of the country and the vision behind this science journey is to promote scientific temper and inculcate the culture of science among the masses.
– This program also ignites the minds of the youngsters because of science exhibition mobile vans are viewed by all local school/university students that create interest in science and generate awareness about the IISF.
– This 6th edition of IISF is going to be organized on the virtual platform due to the unprecedented Covid-19 pandemic. Around 30 locations have been identified across the country where this science journey will be organized.
– Indian Association of the Cultivation of Science (IACS), Kolkata organised this VigyanYatra virtually recently. Prof. Santanu Bhattacharya, Director, IACS inaugurated the programme. Chief Guest Prof. M.M. Sharma, FRS and Padma Vibhushan shed light on the importance of International Science Festival and the need and outcomes of this unique activity 'VigyanYatra'.
– Eminent science communicators, innovators, teachers, students and research scholars of the locality will be felicitated.
– CSIR-Central Institute of Mining and Fuel Research (CIMFR), Dhanbad also organized 'VigyanYatra' on Youtube platform, under the East segment of four segments (East, West, North and South) cover the whole country.
– CSIR-National Institute of Oceanography (NIO), Goa, Prof. Sunil Kumar Singh, Director, CSIR-NIO gave the welcome address. Director-General, CSIR and Secretary, DSIR, Dr Shekhar C. Mande in his presidential address, said that this science festival is going to impact and benefit every segment of society.
Daily Gist of 'The Hindu', 'PIB', 'Indian Express' and Other Newspapers: 11 December, 2020
5. 'HIMGIRI' Project
– Himgiri', the first of the three Project 17A ships being built at M/s Garden Reach Shipbuilders and Engineers Limited (GRSE), Kolkata was launched on 14 December,2020.
– She made her first contact with the waters of Hoogly River at 1335 Hrs at the launch ceremony, General Bipin Rawat, Chief of Defence Staff (CDS) was the Chief Guest.
– In keeping with Naval traditions Smt Madhulika Rawat, spouse of CDS launched the ship to the chanting of invocations from the Atharva Veda. The ship has taken its name and crest of the second Frigate of the Leander Class of ships, which incidentally was launched 50 years ago in 1970.
– Under the Project 17A program, a total of seven ships, four at Mazagon Dock Shipbuilders Limited (MDL) and three ships at GRSE are being built with enhanced stealth features, advanced indigenous weapon and sensor fit along with several other improvements.
– The launch of 'Himgiri' has showcased GRSE's commitment towards the building of three state-of-the-art warships of P17A for Indian Navy.
– Over the years, GRSE has emerged as a leading shipyard having built over 100 ships. The yard has scaled up its infrastructure and skillsets to meet new challenges in the building of P17A ships. P17A ships are the first gas turbine propulsion and largest combat platforms ever built at GRSE.
– P17A ships have been indigenously designed by Directorate of Naval Design (Surface Ship Design Group) – DND(SSG), and are being built at indigenous yards namely MDL and GRSE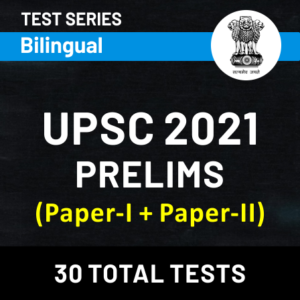 Aiming for UPSC CSE 2021? Get the best test series for sure selection: Click Here
6. All India Kisan Coordination Committee
– The office bearers from different States representing the All India Kisan Coordination Committee met Agriculture Minister Shri Narendra Singh Tomar in Krishi Bhavan.
– Farmer leaders from Telangana, Maharashtra, Haryana, Tamil Nadu and Bihar spoke to the Agriculture Minister.
– All of them were convinced that the recent Farm Acts are for the benefit of farmers across India and will save farmers from the clutches of the middlemen who exploited farmers over the years.
– They were of the opinion that the laws would ensure freedom of choice to farmers in the sale and purchase of agri-produce and allow barrier-free trade and commerce outside premises of Agriculture Produce Marketing Committees.
– They further added that giving farmers the right to enter into agreements with the buyer would enable prior price determination and transfer the risk of market unpredictability from the farmer to the sponsor.
– These farm reforms, they felt, would also enable farmers to access modern technology, better seeds and other inputs, besides attracting private investment into the agriculture sector.
Daily Gist of 'The Hindu', 'PIB', 'Indian Express' and Other Newspapers: 10 December, 2020
7. Norwegian Institute of Bioeconomy Research signs MOU with cGanga (think-tank of NMCG)
– India Water Impact Summit continues with many more experts from India and abroad sharing their insights on the topic of conservation and development.
– Experts from Norway joined their Indian counterparts to discuss 'Arth Ganga – River Conservation Synchronised Development' on 4th day of the summit.
– In a session on Sludge management, Dr. B. Bala Bhaskar, Ambassador of India to Norway said, "We need to take advantage of best practises of Norway in India and see how they can be adapted to local needs." He extended his support to NMCG and cGanga.
– Ms. Karina Asbjørnsen, Norwegian Diplomat in India shared that Norway intends to deepen the relationship with India especially in the prevention of climate change and conservation of the environment. "
– In a key development Dr. Ola Stedje, Research Scientist, announced that his company has signed an MOU for development of sludge management framework in India jointly by The Norwegian Institute of Bioeconomy Research (NIBIO) and cGanga.
– India Water Impact 2020 is a five-day-long summit, hosting experts and academicians from all over the world to discuss and debate issues related to water conservation, water security and river rejuvenation. The event is co-organised by National Mission for Clean Ganga and Centre for Ganga River Basin Management and Studies.
8. Lancet Citizens' Commission for Universal Health Coverage
– The Lancet Citizens' Commission on Reimagining India's Health System has been launched online which is a step towards achieving Universal Health Coverage (UHC) in India.
About Lancet Citizens' Commission on Reimagining India's Health System
– It is a first-of-its-kind participatory, countrywide initiative, in collaboration with the world's leading health journal The Lancet and the Lakshmi Mittal and Family South Asia Institute, Harvard University.
– Its objective is to enable participatory public engagement to develop a citizens' blueprint for the implementation of UHC.
– It will be focus on the architecture of India's health system.
The Commission will be guided by four principles which are:
UHC covers all health concerns.
Prevention and long-term care are key.
The concern is financial protection for all health costs.
Aspiring for a health system that can be accessed by all who enjoy the same quality.
IAS Prelims Mock-Test 2020 – Set 72, 14 December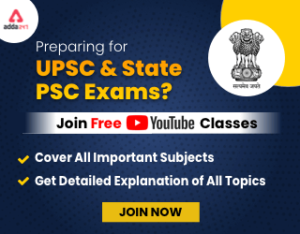 Join UPSC & State PSC Channel ? Click Here