Daily news will speed up the preparation for the Civil Services Examination and it also plays a crucial role to grasp the current affairs topic comprehensively. Here we have covered most of the topics related to various categories including National, International, Sports, Science and Technology, and so on.
1. Vehicle scrappage policy
Why in news?
Finance and Corporate Affairs Minister Nirmala Sitharaman has called for expediting the implementation of the vehicle scrappage policy.
Key points are:
– Old vehicles will have to pass a fitness test before re-registration and as per the policy government commercial vehicles more than 15 years old and private vehicles which are over 20 years old will be scrapped.
– As a disincentive, increased re-registration fees would be applicable for vehicles 15 years or older from the initial date registration.
– The state governments may be advised to offer a road-tax rebate of up to 25% for personal vehicles and up to 15% for commercial vehicles to provide incentive to owners of old vehicles to scrap old and unfit vehicles.
New Policy issues
– Limited incentive and poor cost economics for trucks.
– Lack of addressable volumes for other segments.
– The potential benefit from scrapping a 15-year-old, entry-level small car will be ₹70,000, whereas its resale value is around ₹95,000. That makes scrapping unattractive.
For more details Click Here
2. 'Beed model' of the crop insurance scheme Pradhan Mantri Fasal Bima Yojna (PMFBY)
Why in news?
The Maharashtra Government asked the Prime Minister for state-wide implementation of the 'Beed model' of the crop insurance scheme Pradhan Mantri Fasal Bima Yojna (PMFBY) recently.
Key points are:
– Beed is a district of Maharashtra located in the drought-prone Marathwada region.
– 80-110 Formula: This model is also called 80-110 Formula.
– Under this plan, the insurer's potential losses are restricted.
– The insurance firm does not have to entertain claims above 110% of the gross premium. The state government has to bear the cost of compensation above 110% of the premium collected to insulate the insurer from losses (bridge amount).
– However, if the compensation is less than the premium collected, the insurance company would keep 20% of the amount as handling charges and reimburse the rest to the state government (premium surplus).
Reason behind implementing the Model
– Another Source of Fund: In most years, the claims-to-premium ratio is low. In the Beed model, the profit of the insurance company is expected to reduce and the state government would access another source of funds.
– Reduce the Burden of Financing PMFBY: The reimbursed amount can lead to lower budgetary provision for PMFBY by the state for the following year, or help in financing the paying the bridge amount in case of a year of crop loss.
– Fiscally-stressed states have over the years dissented to footing the premium bill for the PMFBY, resulting in insurers not honouring the farmers' claims on time.
– In 2020, far-below-normal monsoon rainfalls in central Maharashtra's Beed district dissuaded insurers from covering farmers in the district under the PMFBY for kharif 2020.
About PMFBY
It was launched in 2016. It provides a comprehensive insurance cover against failure of the crop thus helping in stabilising the income of the farmers.
3. Atlantic Charter
Why in news?
Recently, the US' President and UK's Prime Minister signed a new version of the 80-year old Atlantic Charter.
Key points are:
– The Atlantic Charter was a joint declaration released by US President Franklin D. Roosevelt and British Prime Minister Winston Churchill on 14th August, 1941 (during World War II) following a meeting of the two heads of government in Newfoundland.
– The Atlantic Charter was subsequently incorporated by reference in the Declaration of the United Nations in 1942.
– World War II was a conflict that involved virtually every part of the world during the years 1939–45.
– The Atlantic Charter provided a broad statement of US and British war aims such as:
– They desired no territorial changes without the free assent of the peoples concerned.
– They respected every people's right to choose its own form of government and wanted sovereign rights and self-government restored to those forcibly deprived of them.
– They would try to promote equal access for all states to trade and to raw materials.
– They hoped to promote worldwide collaboration so as to improve labour standards, economic progress, and social security.
– The destruction of "Nazi tyranny," (Germany) they would look for a peace under which all nations could live safely within their boundaries, without fear or want.
Daily Gist of 'The Hindu', 'PIB', 'Indian Express' and Other Newspapers: 8 June, 2021
4. European Space Agency's EnVision mission to Venus
Why in news?
Following NASA's footsteps, the European Space Agency (ESA) on Thursday (10 June, 2021) announced that it has selected EnVision as its next orbiter that will visit Venus sometime in the 2030s.
Key points are:
–  EnVision is an ESA led mission with contributions from NASA. It is likely to be launched sometime in the 2030s.
– Last week, NASA selected two missions to the planet Venus, Earth's nearest neighbour.
– The missions called DAVINCI+ and VERITAS have been selected based on their potential for scientific value and the feasibility of their development plans.
– NASA is expected to allot $500 million to each of these missions that will launch between 2028-2030.
What is EnVision?
– EnVision is an ESA led mission with contributions from NASA. It is likely to be launched sometime in the 2030s.
– The earliest launch opportunity for EnVision is 2031, followed by 2032 and 2033.
– Once launched on an Ariane 6 rocket, the spacecraft will take about 15 months to reach Venus and will take 16 more months to achieve orbit circularisation.
– The spacecraft will carry a range of instruments to study the planet's atmosphere and surface, monitor trace gases in the atmosphere and analyse its surface composition. A radar provided by NASA will help to image and map the surface.
– EnVision will follow another ESA-led mission to Venus called 'Venus Express' (2005-2014) that focussed on atmospheric research and pointed to volcanic hotspots on the planet's surface.
– Other than this, Japan's Akatsuki spacecraft has also been studying the planet's atmosphere since 2015.
UPSC Prelims (Paper-I + Paper-II) 2021 Online Test Series
5. Resolution 75/260 of UNGA: HIV/AIDS
Why in news?
Dr. Harsh Vardhan, Union Minister for Health and Family Welfare digitally addressed the 75th session of the United Nations General Assembly (UNGA) on Friday (11 June,2021) through Video Conference.
Key points are:
– The Resolution 75/260 of UNGA deals with the Implementation of the Declaration of Commitment on HIV/AIDS and the political declarations on HIV/AIDS.
– HIV/AIDS Prevention Model: India's unique HIV prevention model is centered around the concept of 'Social Contracting' through which the 'Targeted Interventions Program' is implemented with support from civil society.
– The program is aimed at behaviour change, communication, outreach, service delivery, counselling & testing and ensuring linkages to HIV care.
– The HIV & AIDS Prevention and Control Act, 2017, provides a legal and enabling framework to safeguard the human rights of infected and affected populations.
– India is providing free anti-retroviral treatment to close to 1.4 million people.
– Anti-retro-viral therapy is a combination of daily medications that stop the virus from reproducing.
– The therapy helps in protecting CD4 cells thus keeping the immune system strong enough to fight off the disease.
– It, besides reducing the risk of transmission of HIV, also helps in stopping its progression to AIDS (a spectrum of conditions caused by infection due to HIV).
About National AIDS Control Organization (NACO)
– The National AIDS Control Organization (NACO) launched the first phase of the National AIDS Control Programme in (1992-1999).
– NACO is a division of the Ministry of Health and Family Welfare.
– It was constituted in 1992 to provide leadership to HIV/AIDS control programmes in India through 35 HIV/AIDS Prevention and Control Societies.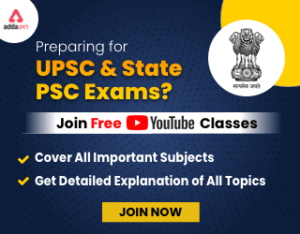 Get free video for UPSC CSE preparation and make your dream of becoming an IAS/IPS/IRS a reality
6. CHIME telescope yields unprecedented results
Why in news?
Scientists with the Canadian Hydrogen Intensity Mapping Experiment (CHIME) Collaboration, who include researchers at the Pune-based Tata Institute for Fundamental Research (TIFR) and the National Centre for Radio Astrophysics (NCRA), have assembled the largest collection of fast radio bursts (FRBs) in the telescope's first FRB catalogue.
Key points are:
– While catching sight of an FRB is considered a rare thing in the field of radio astronomy, prior to the CHIME project, radio astronomers had only caught sight of around 140 bursts in their scopes since the first FRB was spotted in 2007.
– FRBs are oddly bright flashes of light, registering in the radio band of the electromagnetic spectrum, which blaze for a few milliseconds before vanishing without a trace.
– These brief and mysterious beacons have been spotted in various and distant parts of the universe, as well as in our own galaxy.
– Their origins are unknown and their appearance is highly unpredictable.
– But the advent of the CHIME project a large stationary radio telescope in British Columbia, Canada has been a game-changer and has nearly quadrupled the number of fast radio bursts discovered to date. With more observations, astronomers hope soon to pin down the extreme origins of these curiously bright signals.
– The telescope has detected a whopping 535 new fast radio bursts in its first year of operation itself, between 2018 and 2019.
– With the help of CHIME, we can observe a large swathe of the sky round the clock and were able to detect FRBs at an unprecedented rate.
– The new catalogue significantly expands the current library of known FRBs, and is already yielding clues as to their properties. For instance, the newly discovered bursts appear to fall in two distinct classes: those that repeat, and those that don't.
– Scientists have identified 18 FRB sources that burst repeatedly, while the rest appear to be one-offs.
– When the scientists mapped their locations, they found the bursts were evenly distributed in space, seeming to arise from any and all parts of the sky. From the FRBs that CHIME was able to detect, the scientists calculated that bright fast radio bursts occur at a rate of about 800 per day across the entire sky the most precise estimate of FRBs overall rate to date.
– The first FRB catalogue is to be presented later this week at the American Astronomical Society Meeting.
About CHIME
– It comprises four massive cylindrical radio antennas, roughly the size and shape of snowboarding half-pipes, located at the Dominion Radio Astrophysical Observatory, operated by the National Research Council of Canada in British Columbia. The telescope receives radio signals each day from half of the sky as the Earth rotates.
– While most radio astronomy is done by swivelling a large dish to focus light from different parts of the sky, CHIME stares, motionless, at the sky, and focuses incoming signals using a correlator a powerful digital signal processor that can work through huge amounts of data, at a rate of about seven terabytes per second, equivalent to a few per cent of the world's Internet traffic.
IAS Prelims Mock-Test 2021 – Set 167, 8 June