Daily Important News will speed up the preparation for the Civil Services Examination and it also plays a crucial role to grasp the current affairs topic comprehensively. Here we have covered most of the topics related to various categories including National, International, Sports, Science and Technology, and so on.
1. P Ovale Malaria
– A not very common type of malaria namely Plasmodium ovale has been identified recently in a jawan in Kerala. It is believed that the soldier has contracted it in Sudan, where Plasmodium ovale is endemic.
– One of the five kinds of malarial parasites is Plasmodium ovale. The others are  Plasmodium falciparum, Plasmodium vivax (the commonest ones), Plasmodium malariae, and Plasmodium Knowlesi.
– It is known as ovate because its 20% od the parasite's cells are oval in shape.
– For a long time in the spleen or liver the parasite can remain for a long time after the mosquito bite and the person could become symptomatic later.
UPSC 2021 Online Coaching Classes | Bilingual GS Foundation Batch
Several Development Projects in Gujarat
– Prime Minister Narendra Modi will undertake a visit to Dhordo in Kutch, Gujarat on 15th December, 2020 and lay the Foundation Stone of several development projects in the State.
– These projects include a desalination plant, a hybrid renewable energy park, and a fully automated milk processing and packing plant. Chief Minister of Gujarat will be present on the occasion.
– Prime Minister will also undertake a visit to the White Rann, followed by witnessing a cultural programme.
–  Gujarat is taking a significant step towards transforming seawater to potable drinking water with the upcoming Desalination Plant at Mandvi, Kutch.
– This Desalination Plant, with 10 crore litre per day capacity (100 MLD), will strengthen water security in Gujarat by complementing Narmada Grid, Sauni network and treated wastewater infrastructure.
– Nearly 8 lakh people across the regions of Mundra, Lakhpat, Abdasa and Nakhatrana talukas will receive desalinated water from this plant, which will also help in sharing the surplus to upstream districts of Bhachau, Rapar and Gandhidham.
– It is one of the five upcoming desalination plants in Gujarat besides those at Dahej (100 MLD), Dwarka (70 MLD), Ghogha Bhavnagar (70 MLD) and Gir Somnath (30 MLD).
Daily Gist of 'The Hindu', 'PIB', 'Indian Express' and Other Newspapers: 12 December, 2020
3. 2001 Parliament terror attack
– The Vice President, M. Venkaiah Naidu today said that terrorism is a serious threat to democracy, individual freedoms and global economic advancement which are the core values of present-day civilisation.
– He pays tributes to the martyrs of 2001 Parliament terror attack.
– Paying rich tributes to the security personnel who sacrificed their lives to defend the Parliament House, Shri Naidu said that their acts of sacrifice will forever be etched in the minds of our countrymen.
– Praising the courage of the CRPF Constable Kamlesh Kumari who first spotted the terrorists and kept tracking and informing about their movements in the Parliament House complex, the Vice President said that her bravery was instrumental in quickly putting down the terrorists' game plan. "
Daily Gist of 'The Hindu', 'PIB', 'Indian Express' and Other Newspapers: 11 December, 2020
4.  Vidyavachaspati Bannanje Govindacharya
– The Prime Minister, Narendra Modi has expressed grief over the demise of Vidyavachaspati Bannanje Govindacharya.
– In a tweet, the Prime Minister said, "Vidyavachaspati Bannanje Govindacharya Ji will be remembered for his great contributions to literature. His passion for Sanskrit and Kannada were admirable. His works will continue influencing future generations. Pained by his demise. Condolences to his family.
5. Financial Services Centres Authority (Bullion Exchange) Regulations, 2020
– IFSCA notifies International Financial Services Centres Authority (Bullion Exchange) Regulations, 2020.
– In the Union Budget 2020, Union Minister of Finance Corporate Affairs Nirmala Sitharaman had made an announcement for setting up an International Bullion Exchange at the International Financial Services Centre in GIFT City, Gandhinagar, Gujarat.
– Subsequently, the Government of India had notified the bullion spot delivery contract and bullion depository receipt (with bullion as underlying) as Financial Products and related services as Financial Services under the International Financial Services Centres Authority (IFSCA) Act, 2019.
About IFSCA
– It has been entrusted with the responsibility of operationalization of this Exchange. In this regard, the International Financial Services Centres Authority (Bullion Exchange) Regulations 2020 were approved by the Authority in its meeting held on 27 October, 2020.
– The said regulations have been notified and published in the Gazette of India on 11 December, 2020.
– The regulations inter alia cover the Bullion Exchange, Clearing Corporation, Depository and Vaults.
– The regulations are divided into 16 chapters. The first half of the regulation deals with the Exchange and Clearing Corporations while the second half pertains to the Vaults and Depositories and related provisions.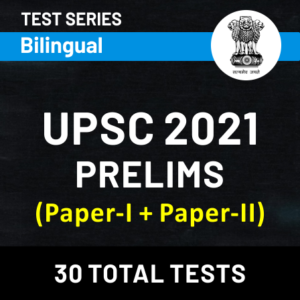 Aiming for UPSC CSE 2021? Get the best test series for sure selection: Click Here
6. "Birding in India"
– The Ministry of Tourism's Dekho Apna Desh Webinar series titled " Birding in India" held on 12th December 2020 focused on Birds and Birding opportunities in India.
–  India's biodiversity is one of the richest in the world. From the Himalayas, Desert, Coast, Rainforest and the tropical islands; India represents almost all ecoregion found on the planet and it is home with over 1300 exotic bird species and to name few Indian Roller, Hornbills, Sarus Crane, Great Indian Bustard, Woodpeckers, Kingfishers and many more!
–  Dekho Apna Desh Webinar Series is an effort to showcase India's rich diversity under Ek Bharat Shreshtha Bharat and it is continuously spreading the spirit of Ek Bharat Shreshtha Bharat through a virtual platform.
– ​The Webinar was presented by Mr. Saurabh Sawant, a naturalist, wildlife photographer and a filmmaker with a keen interest in studying, documenting lesser fauna. His research work mainly involves birds, amphibians & odonates.
– Birds play a very important role in Indian culture. In mythology, different birds are associated as Vahanas of Gods & Goddesses.
– Birds are also very close to human beings since ages and it has always been very inspirational to man's life since stone age to the modern era and from the Stone Age Rock Paintings, Cave Paintings, Mughal Paintings to modern era paintings birds were and are an integral part.
Daily Gist of 'The Hindu', 'PIB', 'Indian Express' and Other Newspapers: 10 December, 2020
7. MahaSharad
– Maharashtra Social Justice Department will launch MahaSharad.
– MahaSharad stands for Maharashtra System of Health Rehabilitation and Assistance for Divyang.
– It is a digital platform that will provide free tools required by differently-abled people.
8. Indus Valley Diet
– According to the study published in the Journal of Archaeological Science about the diet of the people of Indus Valley Civilisation and had a prominence of meat including extensive eating of beef.
– "Lipid residues in pottery from Indus Civilisation in northwest India'' study,  looks at the food habits of the people on the basis of lipid residue analysis found in pottery from sites such as Alamgirpur (Meerut), Uttar Pradesh,
Haryana:
Masudpur, LohariRagho, Rakhigarhi city (Hisar)
Khanak (Bhiwani), Farmana town(Rohtak)
– The study also finds about the dominance of animal products like the meat of pigs, cattle, buffalo, sheep and goat, as well as dairy products, from rural and urban settlements of Indus Valley civilisation.
– Cattle/buffalo out of Domestic Animals are the most abundant, averaging between 50-60% of the animal bones found whereas sheep/goat accounting for 10% animal remains.
– Across Indus populations, the High Proportions of cattle bones may suggest a cultural preference for beef consumption and supplemented by consumption of mutton/lamb.
– 90% of the cattle were kept alive at Harappa until they were three or three-and-a-half years which suggest that females were used for dairy production, whereas males were used for traction.
– Previously there have been many studies on the food habit in Indus Valley civilisation before, primarily focusing on crops.
IAS Prelims Mock-Test 2020 – Set 71, 12 December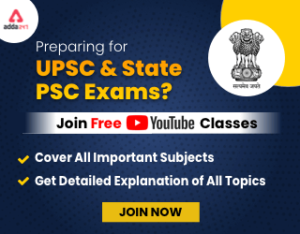 Join UPSC & State PSC Channel ? Click Here