Daily news will speed up the preparation for the Civil Services Examination and it also plays a crucial role to grasp the current affairs topic comprehensively. Here we have covered most of the topics related to various categories including National, International, Sports, Science and Technology, and so on.
1. Vineyard Wind Project
Why in news?
Vineyard Wind Project is the first major Offshore wind farm that is to power 400,000 homes. The project aims to install 84 turbines in the Atlantic Ocean.
Key points are:
– It is to be set up 12 Nautical miles off the coast of Matha's Vineyard.
– The project is capable of producing 800 MW of electricity. It is a 2.8 billion USD project.
– Currently, there are two major wind farms in the US. They are located off the coasts of Rhode Island and Virginia. And are currently some of the largest wind energy producing farms in the US. The size of the Vineyard project is huge that it will make these two projects look small.
– Apart from the Vineyard project, there are a dozen offshore wind projects planned along the East Coast.
– When all the projects are installed, it is estimated that more than 2,000 turbines will be churning the wind energy along the coast between North Carolina and Massachusetts.
– The US Administration has pledged to build 30,000 MW offshore wind projects by 2030.
– The White House is to allocate 12 billion USD of capital investments to achieve this.
– These steps are to support 77,000 direct and indirect jobs.
– The Electricity generated by the Vineyard Project is to travel through cables buried six feet below the ocean floor.
– The electricity is to be taken to Cape Cod. A substation is to be set up in Cape Cod.
– The project is to start delivering electricity by 2023.
SUCCESS UPSC Civil Services Examination (CSE) Prelims 2021 Complete Batch Live Classes: Click Here
2. OSIRIS-REx Mission
Why in news?
Recently, NASA's OSIRIS-REx spacecraft departed from asteroid Bennu, and started its two-year-long journey back to Earth.
Key points are:
– OSIRIS-REx is NASA's first mission to visit a near-Earth asteroid, survey its surface and collect a sample from it.
– The Mission is the United States' first asteroid sample return mission, aiming to collect and carry a pristine, unaltered sample from an asteroid back to earth for scientific study.
– The OSIRIS-REx (Origins, Spectral Interpretation, Resource Identification, Security, Regolith Explorer) spacecraft was launched in 2016 for the journey to Bennu.
– The mission is essentially a seven-year-long voyage and will conclude when at least 60 grams of samples are delivered back to the Earth (in 2023).
– As per the National Aeronautics and Space Administration (NASA), the mission promises to bring the largest amount of extraterrestrial material back to the Earth since the Apollo era.
– Apollo was the NASA program that resulted in American astronauts' making a total of 11 space flights and walking on the moon (1968-72).
– The spacecraft contains five instruments meant to explore Bennu including cameras, a spectrometer, and a laser altimeter.
– Recently, the spacecraft's robotic arm called the Touch-And-Go Sample Acquisition Mechanism (TAGSAM), made an attempt to "TAG" the asteroid at a sample site and collected a sample.
Daily Gist of 'The Hindu', 'PIB', 'Indian Express' and Other Newspapers: 12 May, 2021
3. Human Para Influenza Viruses (HPIV)
Why in news?
Scientists have recently found out a new way to block the attachment of HPIV (Human Para Influenza Viruses).
Key points are:
– The HPIV is the leading cause of death in childhood respiratory infections. More than 30% to 40% of children die due to respiratory illness.
– The HPIV latches onto the cells and injects genetic materials into the cells. This is done so that the genetic material injected starts making new viruses. The scientists have now found a way to block this entry. This method is highly efficient in blocking HPIV-3.
– The virus uses a specialised fusion protein that resembles a three-sided corkscrew to enter human cells. Earlier cholesterol and beta-amino acids were found to block the HPIV. However, they were not efficient. Scientists have now created a new peptide combining the previously found cholesterol and beta-amino acids.
– Gellman's lab discovered that modified beta-amino acids containing peptides can block viruses.
– Moscona Protto lab earlier hooked the peptide to a molecule of cholesterol. This created a greasy cell membrane that blocked the virus.
– When the above two methods were combined, the anti-viral efficacy tripled.
Daily Gist of 'The Hindu', 'PIB', 'Indian Express' and Other Newspapers: 11 May, 2021
4. DETER committees formed in Bengaluru
Why in news?
To manage the Covid pandemic at the local level, the Karnataka state government has formed Decentralized Triage and Emergency Response (DETER) Committees at ward levels in Bengaluru.
Key points are:
– The objective is to strengthen government response and management of the coronavirus pandemic.
– These teams will emphasise on the distribution of localised action in a decentralised system of disaster response.
– They will be run in synergy with officials, ward committee members, government officers, representatives of the peoples, volunteers from resident welfare associations, civil society organisations, and disaster-support initiatives.
– They will act as the first point contact for those infected with Covid-19.
– The Karnataka government has formulated a '3E Strategy' for WDCs to micromanage Covid-19 in a comprehensive manner. The 3E Strategy is explained as follows: Efficient admission to hospitals facilitated by community triage services; Efficient discharge from hospitals enabling efficient bed-turnover; Empowering hospitals, doctors, and their management with supportive supervision.
– This is expected to improve supervision for better ward-level Covid governance.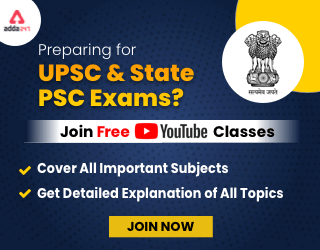 5. Jerusalem Crisis
Why in news?
Tensions have been building up in Jerusalem since the start of Ramzan in mid-April between Israeli forces and Palestinians. Recently, Israeli armed forces stormed Al-Aqsa Mosque in the Haram esh-Sharif in Jerusalem. In retaliation, Hamas, the Islamist militant group that runs Gaza, fired dozens of rockets.
Key points are:
– Jerusalem has been at the centre of the Israeli-Palestinian conflict.
– According to the original 1947 UN Partition Plan, Jerusalem was proposed to be an international city.
– But in the first Arab Israel war of 1948, the Israelis captured the western half of the city, and Jordan took the eastern part, including the Old City that houses Haram esh-Sharif.
– Al-Aqsa Mosque, Islam's third holiest site, and the Dome of the Rock are situated within Haram esh-Sharif (Noble Sanctuary).
– Israel captured East Jerusalem from Jordan in the 1967 Six-Day War and annexed it later.
– Israel sees the whole city as its "unified, eternal capital", a claim endorsed by Donald Trump when he was U.S. President but not recognised by most other countries. Palestinian leaders across the political spectrum have maintained that they would not accept any compromise formula for a future Palestinian state unless East Jerusalem is its capital.
What is 5G, its testing and claims linked with COVID-19?
6. MLA-LAD Scheme
Why in news?
Recently, Rajasthan Government has approved a proposal to provide Rs. 3 crore each from the MLA Local Area Development (LAD) Fund to mobilise resources for Covid-19 Vaccination of the people in the age group of 18 to 44 years.
Key points are:
– For meeting the expenses, the fund for each legislator has been increased from Rs. 2.25 crore to Rs. 5 crore a year.
– It is the States' version of a central government scheme – Members of Parliament Local Area Development Scheme (MPLAD).
– The objective of this scheme is to create local need-based infrastructure, to create assets of public utility and to remove regional imbalances in development.
– This scheme is implemented in rural areas as well as urban areas of a state.
– MLAs do not receive any money under this scheme. The government transfers it directly to the respective local authorities.
– The legislators can only recommend works in their constituencies based on a set of guidelines.
– Amounts per MLA varies across the states. Delhi has the highest allocation under MLALAD; each MLA can recommend works for up to Rs. 10 crore each year.
– The guidelines for use of MLA-LAD funds differ across states. For example, Delhi MLAs can recommend the operation of fogging machines (to contain dengue mosquitoes), installation of CCTV cameras, etc.
– After the legislators give the list of developmental works, they are executed by the district authorities as per the government's financial, technical, and administrative rules.