Daily news will speed up the preparation for the Civil Services Examination and it also plays a crucial role to grasp the current affairs topic comprehensively. Here we have covered most of the topics related to various categories including National, International, Sports, Science and Technology, and so on.
1. "Green Urja Award"
Why in news?
Indian Renewable Energy Development Agency Ltd. IREDA has been conferred with the "Green Urja Award" for being the Leading Public Institution in the Financing Institution for Renewable Energy this year by the Indian Chamber of Commerce (ICC).
The award was received by Pradip Kumar Das, Chairman & Managing Director (CMD), IREDA from Dr. Ajay Mathur, Director General, International Solar Alliance in presence of Anil Razdan, Chairman, ICC National Expert Committee on Energy in a virtual ceremony held on 11 May, 2021.
Key points are:
– IREDA gets the award for the pivotal and developmental role it plays in Green Energy Financing.
– Appreciating the members of the jury for selecting IREDA, Shri Das said that he is honoured to receive this award on behalf of IREDA.
– The award recognises our immense contribution in the development of Renewable Energy Sector in line with the Hon'ble Prime Minister's vision of Atma Nirbhar Bharat.
– Further, Shri Das expressed his gratitude to Hon'ble Union Minister of Power, New and Renewable Energy, Shri R K Singh who has been instrumental in guiding and facilitating IREDA with his fast decision-making approach for the overall growth of the Power and RE sector.
– Despite the pandemic time, IREDA has ended the year 2020-21 ended on a strong note and disbursed the second-highest (from the date of inception) amount of loan amounting to Rs. 8827 crore, which indicates that IREDA has the ability to translate this problem into an opportunity.
– On this occasion, CMD, IREDA also highlighted unique initiatives taken by IREDA to contain the first and second waves of COVID-19. It has constituted an exemplary 'COVID Care Response Team' that is continuously taking care of COVID-19 positive employees and their family members starting from June 2020 resulting into 'ZERO' employees who are COVID infected/under treatment as on 11th May 2021.
– At this point when the whole world is struggling to cope up with the pandemic, IREDA could successfully ensure a safe and healthy environment for its employees by adopting a proactive and timely COVID management approach.
– IREDA under the administrative control of the Ministry of New & Renewable Energy (MNRE) is the only dedicated institution for financing Renewable Energy (RE) & Energy Efficiency (EE) projects in India.
– Since, its inception the company has played a catalytic role in developing market for financing RE & EE projects. IREDA has over the years sanctioned loans aggregating to Rs. 96,601 crores, disbursed Rs. 63,492 cores and supported more than 17,586 MW of RE capacity in the country till date.
Daily Gist of 'The Hindu', 'PIB', 'Indian Express' and Other Newspapers: 11 May, 2021
2. 4th India-Swiss Financial Dialogue
Why in news?
The 4th India-Swiss Financial Dialogue was held on 11 May, 2021 virtually through video conferencing.
Key points are:
– Shri Ajay Seth, Secretary Economic Affairs led the Indian delegation.
– The delegation from the Swiss side was led by Ms. Daniela Stoffel, State Secretary, State Secretariat for International Finance, Switzerland.
– The Indian delegation included representatives from the Department of Economic Affairs, Department of Revenue, Department of Financial Services and Ministry of External Affairs.
– The Dialogue, inter-alia, covered sharing of experiences by both countries for collaboration on various aspects including investments, International Financial Services Centre Authority (IFSCA), National Investment and Infrastructure Fund (NIIF), FinTech, sustainable finance and cross border financial services.
– Further, matters relating to G20, IMF and tax challenges arising from the digitilisation of the economy was discussed along with infrastructure financing. Both the countries shared views and perspective on their respective countries and global economic scenario.
– Both sides emphasised the importance of coordinated bilateral action on a clean and resilient post-COVID world.
– The Dialogue concluded on a positive note for sustained future collaboration between both countries in the areas of mutual interest.
– India and Switzerland have had cordial and friendly relations based on shared values of democracy and rule of law. India's policy of non-alignment and Switzerland's traditional policy of neutrality has led to a close understanding between the two countries.
– Both the countries have several bilateral dialogue mechanisms in place and this Financial Dialogue remains amongst the most important.
SUCCESS UPSC Civil Services Examination (CSE) Prelims 2021 Complete Batch Live Classes: Click Here
3. Prime Minister of Nepal loses Vote of Confidence
Why in news?
Recently, the President of Nepal Bidhya Devi Bhandari prorogued the Parliament after Prime Minister Oli lost a vote of confidence.
Key points are:
– Proroguing means to discontinue a session of parliament or legislative assembly.
– At the Nepali Parliament, a vote of Confidence was placed. The parliament has 271 members. Oli secured 93 votes in favour and 124 against.
– Recently, the Communist Party of Nepal (Maoist Centre) withdrew its support to the Government of Nepal. According to the party, Oli breached the constitution and is a threat to democracy in Nepal.
– The bilateral relations between India and Nepal weakened under Oli's leadership. Under his leadership, in May 2020, Nepal released a new political map that claimed Limpiyadhura, Kalapani and Lipulekh of Uttarakhand as a part of Nepal territory.
Daily Gist of 'The Hindu', 'PIB', 'Indian Express' and Other Newspapers: 10 May, 2021
4. International Nurses Day
Why in news?
International Nurses Day is celebrated on 12 May every year.
Key points are:
– The birth anniversary of Florence Nightingale is celebrated as International Nurses Day.
– The day is celebrated to mark the contributions made by the nurses to society.
– The theme of International Nurses Day 2021 is Nursing the World to Health.
– International Nurses Day has been celebrated by the International Council of Nurses since 1965.
– Every year, on International Nurses Day, the International Council of Nurses distributes educational and public information materials to be used by nurses everywhere.
Daily Gist of 'The Hindu', 'PIB', 'Indian Express' and Other Newspapers: 8 May, 2021
5. National Register of Citizens (NRC)
Why in news?
Assam Chief Minister Himanta Biswa Sarma has said that his coalition government favoured 20% reverification of the updated list of citizens in districts that shared a border with Bangladesh and 10% in the remaining districts.
Key points are:
– In 2014, the SC ordered the updation of the NRC, in accordance with the Citizenship Act, 1955 and Citizenship Rules, 2003 in all parts of Assam. The process officially started in 2015.
– The Supreme Court had monitored the exercise of updating the NRC of 1951 in Assam. About 19.06 lakh out of 3.3 crore applicants were excluded from the updated draft.
– NRC is an official record of those who are legal Indian citizens. It includes demographic information about all those individuals who qualify as citizens of India as per the Citizenship Act, 1955.
– The register was first prepared after the 1951 Census of India and since then it has not been updated until recently.
– So far, such a database has only been maintained for the state of Assam.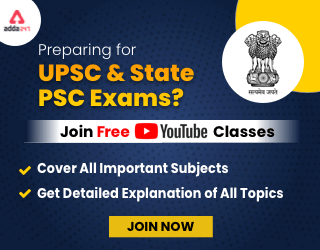 6. Digitally Inclusive Bharat
Why in news?
The NITI Aayog and Mastercard have released a report titled 'Connected Commerce: Creating a Roadmap for a Digitally Inclusive Bharat'.
Key points are:
– The report identifies challenges in accelerating Digital Financial Inclusion (DFI) in India and provides recommendations for making digital services accessible to its 1.3 billion citizens.
– Lot of effort has been put to attain DFI and much success on the supply side of DFI has been seen (e-governance, the JAM trinity, Goods and Services Tax, Direct Benefit Transfer (DBT) schemes).
– However, the break in the digital financial flow comes at the last mile, where account holders mostly withdraw cash for their end-use.
– Agriculture, with its allied sectors, provides livelihood to a large section of the Indian population. Over the years, agriculture's contribution to national GDP has declined from 34% in 1983-84 to just 16% in 2018-19.
– Most agri-techs have not succeeded in digitizing financial transactions for farmers or enabling formal credit at lower rates of interest by leveraging transaction data.
– Micro, Small and Medium Enterprises (MSMEs) have been a key growth driver for the Indian economy. According to a 2020 Report, the category employed some 110 million people, or over 40% of India's non-farm workforce.
– The lack of proper documentation, bankable collateral, credit history and non-standard financials force them to access informal credit at interest rates that are double of those from formal lenders.
– The surge in digital transactions has increased the risk for possible security breaches, both for consumers and businesses.
– A Medici report of June 2020 says 40,000 cyber-attacks targeted the IT infrastructure of the banking sector in India.
– With the onset of the pandemic, there is an increasing need for transit systems to be further integrated with contactless payments in India.
– Globally, the trend is toward open-loop transit systems, with interoperable payment solutions allowing travelers to switch between different modes of transport with a connected payments network.
What is 5G, its testing and claims linked with COVID-19?
7. To meet FATF demands, Pakistan government has to set new rules
Why in news?
Pakistan, in order to exit from the grey list of the FATF, is set to introduce new rules relating to money laundering and terror financing cases.
Changes being made include the transfer of investigations and prosecution of anti-money laundering (AML) cases from police, provincial anti-corruption establishments (ACEs) and other similar agencies to specialised agencies.
Key points are:
– Based on these measures, the FATF would conclude if Pakistan has complied with three outstanding benchmarks, out of 27, that blocked its exit from the grey list in February this year.
– Pakistan was put on the grey list by the Paris-based Financial Action Task Force (FATF) in June 2018 and the country has been struggling to come out of it.
– The Financial Action Task Force (FATF) is an inter-governmental body established in 1989 on the initiative of the G7.
– It is a "policy-making body" which works to generate the necessary political will to bring about national legislative and regulatory reforms in various areas.
– The FATF Secretariat is housed at the OECD headquarters in Paris.
– Initially it was established to examine and develop measures to combat money laundering.
– In October 2001, the FATF expanded its mandate to incorporate efforts to combat terrorist financing, in addition to money laundering.
– In April 2012, it added efforts to counter the financing of proliferation of weapons of mass destruction.
– The FATF currently comprises 37 member jurisdictions and 2 regional organisations, representing most major financial centres in all parts of the globe. It also has observers and associate members.
Important takeaways for all competitive exams:
Important ties between India and Nepal:
– The Kalapani issue
– Surya Kiran Military Exercise
– Sale of Darjeeling Tea affects illegal Nepal tea
– Madhesi and Terai Rights Movement
– Madhesi Crisis in Nepal