Daily Important News will speed up the preparation for the Civil Services Examination and it also plays a crucial role to grasp the current affairs topic comprehensively. Here we have covered most of the topics related to various categories including National, International, Sports, Science and Technology, and so on.
1. Indigenous mRNA vaccine
– India's first indigenous mRNA vaccine candidate has received approval from Indian Drug regulators to initiate Phase I/II human clinical trial.
– The novel mRNA vaccine candidate, HGCO19 has been developed by Gennova, Pune and supported with seed grant under the Ind-CEPI mission of Department of Biotechnology of M/o Science & Technology.
About mRNA Vaccine
– The mRNA vaccines do not use the conventional model to produce an immune response. Instead, the mRNA vaccine carries the molecular instructions to make the protein in the body through a synthetic RNA of the virus.
– The host body uses this to produce the viral protein that is recognized and thereby making the body mount an immune response against the disease. mRNA-based vaccines are scientifically the ideal choice to address a pandemic because of their rapid developmental timeline.
– The mRNA vaccine is considered safe as is non-infectious, non-integrating in nature, and degraded by standard cellular mechanisms.
– They are expected to be highly efficacious because of their inherent capability of being translatable into the protein structure inside the cell cytoplasm.
–  Additionally, mRNA vaccines are fully synthetic and do not require a host for growth, e.g., eggs or bacteria. Therefore, they can be quickly manufactured in an inexpensive manner under cGMP conditions to ensure their "availability" and "accessibility" for mass vaccination on a sustainable basis.
UPSC 2021 Online Coaching Classes | Bilingual GS Foundation Batch
Development of mRNA Vaccine
– Gennova, in collaboration with HDT Biotech Corporation, Seattle, USA, has worked together to develop an mRNA vaccine candidate.
– HGCO19 has already demonstrated safety, immunogenicity, neutralization antibody activity in animals. The neutralizing antibody response of the vaccine in mice and non-human primates was comparable with the sera from the convalescent patients of COVID-19.
– Gennova's vaccine candidate uses the most prominent mutant of spike protein (D614G) and also uses the self-amplifying mRNA platform, which gives the advantage of a low dosing regimen compared with the non-replicating mRNA or traditional vaccines.
– HGCO19 is stable at 2-8°C for two months. Gennova has completed all preliminary work and should be initiating the Phase I/II Human clinical trial soon since the approval from the DCGI office has been received.
– The Department of Biotechnology, Ministry of Science & Technology, Government of India is implementing the IndCEPImission 'India Centric Epidemic Preparedness through Rapid Vaccine Development: Supporting Indian Vaccine Development' which is aligned with the Global Initiative of CEPIand aims to strengthen the development of vaccines and associated competencies/technologies for the diseases of epidemic potential in India.
– The Ind-CEPI mission of DBT is implemented by its PSU, Biotechnology Industry Research Assistance Council ( BIRAC).
Daily Gist of 'The Hindu', 'PIB', 'Indian Express' and Other Newspapers: 11 December, 2020
2. Hospital Management Information System Trial Project
– Indian Railways has launched another major IT initiative towards according priority for the well-being of its workforce.
– The Hospital Management Information System (HMIS) has been launched by Dr. B. P Nanda, Director General, Railway Health services, Railway Board through virtual means on 11th December, 2020 in the presence of Sri Gajanan Mallya, General Manager, South Central Railway.
– Puneet Chawla, Chairman and Managing Director, Rail Tel Corporation of India, Dr. Prasanna Kumar, PCMD, SCR participated in the programme.
– As per B.P Nanda, the HMIS will bring a paradigm shift in the health care systems maintained by Indian Railways. The new system will improve the quality of health services and aid in utilization of resources in a transparent manner.
– Patients waiting time at the hospitals will be minimized and medical records will be available to the team of doctors at all times.
 About HMIS IN Railways
– The HMIS in Railways has been developed by Indian Railways in coordination with RailTel Corporation Limited. The objective of the HMIS is to provide a single-window of clearance of hospital administration activity such as clinical, diagnostics, pharmacy, examinations, industrial health etc.
– The primary objectives of envisaged solution are:
Effectively manage all the health facilities & its resources
Monitor performance of hospitals across the administrative channel
Impart quality health care services to its beneficiaries
Improve the patient turn-around time
Generate and maintain EMR (electronic medical records) of all patients
Daily Gist of 'The Hindu', 'PIB', 'Indian Express' and Other Newspapers: 10 December, 2020
3. MOHUA launches Socio-Economic Profiling
– Durga Shanker Mishra, Secretary, Ministry of Housing and Urban Affairs launched a programme of Socio-Economic Profiling of PM SVANidhi beneficiaries and their families, as an additional component of PM SVANidhi Scheme, in the presence of representatives of various Central Ministries and State officials.
– Under this, a complete profile of each PM SVANidhi beneficiary and their family members will be prepared. Based on the profiled data, benefits of the various eligible Central Schemes would be extended to them for their holistic socio-economic upliftment.
– In the first phase, 125 cities have been selected for the programme. The profile will identify potential eligibility of beneficiaries and their family members for select Central Government schemes and facilitate linkages.
– Besides this, the States/ UTs would also have an option to extend their respective State/ UT specific welfare schemes to them. M/s Quality Council of India (QCI) has been appointed as implementing partner for the programme.
– Prior to the complete roll-out, MoHUA will run a pilot program in six cities, namely Gaya, Indore, Kakching, Nizamabad, Rajkot, and Varanasi.
– Ministry of Housing and Urban Affairs (MoHUA) is implementing Prime Minister Street Vendors AtmaNirbhar Nidhi (PM SVANidhi) Scheme since June 1, 2020, with an objective to provide affordable working capital loan up to ₹10,000 to Street Vendors for facilitating the resumption of their livelihoods adversely affected by the COVID-19 pandemic.
Daily Gist of 'The Hindu', 'PIB', 'Indian Express' and Other Newspapers: 9 December, 2020
4. India and Sweden
– Union Commerce and Industry Minister Piyush Goyal today said that India and Sweden should work together to build a more resilient & strong partnership.
– Speaking at the CEO Forum of India-Sweden strategic business partnership, he said that the year 2020 has been a challenging year, but let us convert this crisis into an opportunity.
– Piyush Goyal said "We would like Sweden to be a part of our efforts to expand Indian economy, to reach a higher level of prosperity & design an India suitable for global engagement in the modern 21st-century world. I am sure that the CEO forum & Sweden-India strategic business partnership will help us expand this friendship at every level & make Sweden an important part of India's own growing economy."
– The Minister said that India, with 1.35 billion people, provides one of the world's largest business opportunities. "
– We have a very large & growing middle class, aspiring for a better quality of life. I am sure Swedish companies would love to work in India & explore better opportunities. We believe our renewed focus on technology will help us re-align India's priorities and Sweden will have an important role to play, being our natural partner for innovation & growth.", he added.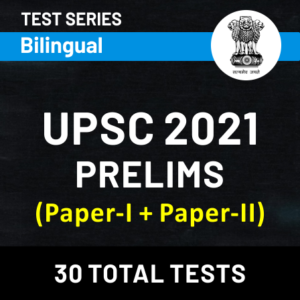 Aiming for UPSC CSE 2021? Get the best test series for sure selection: Click Here
5. Draft Indian Ports Bill, 2020
– Ministry of Ports, Shipping and Waterways has circulated a draft of Indian Ports Bill 2020 for public consultation which will repeal and replace the Indian Ports Act, 1908 (Act No. 15 of 1908).
– The draft Indian Ports Bill, 2020, seeksto, inter alia, enable the structured growth and sustainable development of ports to attract investments in the Port sector for optimum utilisation of the Indian Coastline by effective administration and management of ports.
– The proposed Bill will provide measures to facilitate conservation of ports, taking into account the prevalent situation with respect to the high number of non-operational ports.
–  It shall further ensure greater investment in the Indian maritime and ports sector through the creation of improved, comprehensive regulatory frameworks for the creation of new ports and management of existing ports.
– The Bill also seeks to, inter alia, create an enabling environment for the growth and sustained development of the ports sector in India through the following broad methods:
Constitution of Maritime Port Regulatory Authority
Formulation of the National Port policy and National Port plan in consultation with Coastal State Governments, State Maritime Boards and other stakeholders.
Formulation of specialised Adjudicatory Tribunals namely Maritime Ports Tribunal and Maritime Ports Appellate Tribunal to curb any anti-competitive practises in the port sector and act as a speedy and affordable grievance redressal mechanism.
– The Bill seeks to provide increased opportunities for public and private investments in the Indian maritime and ports sector by way of removing barriers to entry, simplifying processes and establishment of agencies and bodies to plan and enable growth of the ports sector.
Know about Unicef Report on Corona: Click Here
6. 5th India – Myanmar bilateral meeting
– The 5th India- Myanmar Bilateral Meeting on Drug Control Cooperation between the Narcotics Control Bureau (NCB), India and the Central Committee on Drug Abuse Control, Myanmar was held virtually on 10th December, 2020.
– The Indian delegation was led by the Director-General Narcotics Control Bureau, Shri Rakesh Asthana, and the Myanmar delegation was led by the Commander of the Drug Enforcement Division (DED) cum Joint Secretary of the Central Committee for Drug Abuse Control, Pol. Brig. Gen. Win Naing.
– The Director-General NCB, Shri Rakesh Asthana, highlighted issues particularly the trafficking of Heroin and Amphetamine Type Stimulants (ATS) in the country. He said that the high prevalence of drug abuse in the North Eastern States abutting the Myanmar border is a major cause of concern for India.
– Apart from porosity of the India-Myanmar border, drug trafficking through the maritime route in the Bay of Bengal has emerged as a new challenge for both countries
– NCB has remained committed towards strengthening the existing mechanism of sharing information and assistance with Myanmar, for combating the drug menace in the region.
Know about the Council of Minister: Click Here
7. Karnataka's new anti-cow slaughter bill
– The Karnataka government has passed the Karnataka Prevention of Slaughter and Preservation of Cattle Bill (2020) in the Assembly.
 In the latest Karnataka Bill 'beef' and 'cattle' are defined as:
– 'Beef' is defined as the flesh of cattle in any form.
– 'Cattle' is defined as "cow, calf of a cow and bull, bullock, and he or she buffalo below the age of thirteen years".
– Gau Shalas': Shelters established for the protection and preservation of cattle registered with the Department of Animal Husbandry and Fisheries.
– Police officers ranked sub-inspector and above or a competent authority will have the power to search premises and seize cattle and materials used or intended to use to commit the offence.
– Such seizures, if any, will then be reported before the Sub Divisional Magistrate without unreasonable delay.
– It is a cognizable offence; violators can attract three to seven years of imprisonment.
– While a penalty between Rs 50,000 and Rs 5 lakh can be levied for the first offence, second and subsequent offences can attract penalties ranging between Rs 1 lakh and Rs 10 lakh.
IAS Prelims Mock-Test 2020 – Set 70, 11 December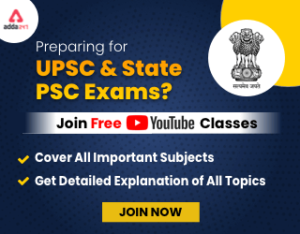 Join UPSC & State PSC Channel ? Click Here