Daily Important News will speed up the preparation for the Civil Services Examination and it also plays a crucial role to grasp the current affairs topic comprehensively. Here we have covered most of the topics related to various categories including National, International, Sports, Science and Technology, and so on.
 1. Swahid Diwas
– Prime Minister Narendra Modi has paid homage to the martyrs of the Assam Movement on Swahid Diwas on 10 December, 2020.
– In a tweet, Narendra Modi said "on Swahid Diwas, we pay homage to the great martyrs of the Assam Movement. Their passion towards the progress of Assam and empowerment of the state's citizens continues to inspire us all."
UPSC 2021 Online Coaching Classes | Bilingual GS Foundation Batch
2. FICCI's 93rd Annual General Meeting and Annual Convention
– Prime Minister Shri Narendra Modi will deliver the inaugural address at FICCI's 93rd Annual General Meeting and Annual Convention on 12 December, 2020, through video conferencing.
– The Prime Minister will also inaugurate the virtual FICCI Annual Expo 2020.
– FICCI's Annual Convention is being held virtually on 11, 12 & 14 December 2020.  The theme of this year's Annual Convention is "Inspired India".
– The event will see the participation of several Ministers, Bureaucrats, Captains of Industry, Diplomats, International experts, and other leading luminaries.
– FICCI Annual Expo 2020 will start from 11 December 2020 and will continue for a period of one year. The virtual expo will provide an opportunity to exhibitors from across the globe to showcase their products and advance their business prospects.
Daily Gist of 'The Hindu', 'PIB', 'Indian Express' and Other Newspapers: 10 December, 2020
3. ABTO (Association of Buddhist Tour Operators) International Convention
– The Union Minister of State (IC) for Tourism & Culture Prahlad Singh Patel virtually inaugurated the ABTO (Association of Buddhist Tour Operators) International Convention in New Delhi on 10 December, 2020.
– ABTO Convention a three-day event is being held in partnership with Ministry of Tourism from 10-12 Dec 2020 in Bodhgaya, Bihar.
– Shri Patel stated that the Tourism Ministry is making efforts to register accommodation units in the country in the Ministry's portal National Integrated Database of Hospitality Industry (NIDHI). Till date, around 32000 accommodation units have been registered on the portal which was activated this year.
Daily Gist of 'The Hindu', 'PIB', 'Indian Express' and Other Newspapers: 9 December, 2020
4. Hannukkah Festival
– Prime Minister Narendra Modi has greeted the people of Israel and Jewish friends all over the world on Hannukkah festival.
– In a tweet, Narendra Modi said "Chag Hannukkah Sameach to the friendly people of Israel and Jewish friends all over the world. May the festival bring peace and light in our lives and kindle more warmth to the relationship between our people."
– The tweet was tagged to Prime Minister Benjamin Netanyahu and President Reuven Rivlin of Israel. Prime Minister Narendra Modi also tweeted in Hebrew.
Daily Gist of 'The Hindu', 'PIB', 'Indian Express' and Other Newspapers: 8 December, 2020
5. Novel species of Muraingrass
– A new species of Indian Muraingrasses known for their ecological and economic importance, such as fodder, have been spotted by scientists in Goa in the Western Ghats, one of the four global biodiversity hotspots of India.
– The species has adapted to survive harsh conditions, low nutrient availability, and blossoms every monsoon.
– Globally 85 species are known from Ischaemum, of which 61 species are exclusively found in India. The Western Ghats have 40 species with the highest concentration of the genus.
–  Careful observations and critical morphological studies identified the species as a novel one. The species was named Ischaemumjanarthanamiiin honour of Prof. M. K. Janarthanam, Professor of Botany, Goa University, for his contribution to the Indian grass taxonomy and documentation of the floristic diversity of Goa state.
– The first collection of this new species was made in the 2017 monsoon. The population was kept under observation for the next two years to confirm the consistency of its characters.
– Morphological and molecular data of the species were used to confirm the novelty of the species.
– Ischaemumjanarthanamii grows on low altitude lateritic plateaus in the outskirts of Bhagwan Mahavir National Park, Goa. The vegetation is exposed to extreme climatic conditions like desiccation in drier months and soils with low nutrient availability.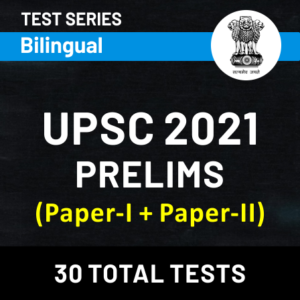 Aiming for UPSC CSE 2021? Get the best test series for sure selection: Click Here
6. Aerosols in Indo-Gangetic Plain
– Scientists have found that aerosols like black carbon and dust, which makes the Indo-Gangetic Plain one of the most polluted regions of the world, have led to increased incidents of high rainfall events in the foothills of the Himalayan Region.
– The Indo-Gangetic Plain is located in South and upwind of the Himalayan foothills.
– The region is associated with high aerosol loading, much of which is black carbon and dust, and thus provides an opportunity for studying how aerosol affects extreme rainfall events, particularly when air mass is forced from a low elevation to a higher elevation as it moves over rising terrain technically called orographic forcing.
– A team of researchers from National Institute of Technology Rourkela, Leipzig Institute for Meteorology (LIM), University of Leipzig, Germany, Indian Institute of Technology Madras, Indian Institute of Technology Kanpur supported by the Department of Science & Technology, Government of India under DST Climate Change program.
– They have highlighted the crucial role of the aerosol direct radiative effect on high precipitation events over the Himalayan region. The findings of the current work have been accepted for publishing in the scientific journal 'Atmospheric Chemistry and Physics' recently.
They showed that particulate emissions can alter the physical and dynamical properties of cloud systems and, in turn, amplify rainfall events over orographic regions downwind of highly polluted urban areas.
Know about Unicef Report on Corona: Click Here
7. World Bank Inter-Ministerial Meet
– Dr. Harsh Vardhan, Union Minister for Health and Family Welfare digitally addressed the Inter-Ministerial meeting on Vaccination of South Asia against COVID-19 by the World Bank through Video Conference.
– 260 vaccine candidates are in different stages of development globally. Out of these, 8 are scheduled to be manufactured in India, including 3 indigenous ones.
– Dr. Harsh Vardhan also detailed how leveraging the existing digital interventions of India's Mission Indradhanushimmunization programs, India is building the advanced CO-WIN digital platform which will allow citizens to self-register for vaccination, monitor their status and be provided with a QR code-based electronic vaccination certificate upon completion of the process.
8. Optical fibre cable
– The Union Cabinet has approved laying of undersea optical fibre cable to connect 11 islands of Lakshadweep with Kochi by May 2023.
– It will help to improve broadband connectivity in the Union Territory.
– The project will be funded by the Universal Service Obligation Fund.
– In August, Prime Minister Narendra Modi had launched the submarine cable connectivity to Andaman and Nicobar Islands.
– He had then announced the aim to connect Lakshadweep with undersea optical fibre cable as well in 1,000 days.
IAS Prelims Mock-Test 2020 – Set 69, 10 December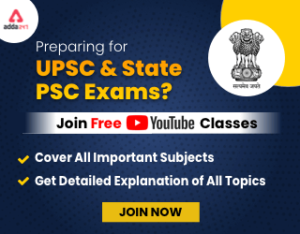 Join UPSC & State PSC Channel ? Click Here