Daily Important News will speed up the preparation for the Civil Services Examination and it also plays a crucial role to grasp the current affairs topic comprehensively. Here we have covered most of the topics related to various categories including National, International, Sports, Science and Technology, and so on.
 1. DST-CII Technology Summit
– Dignitaries from India and Portugal discussed areas like water, healthcare, agritech, waste management, cleantech climate solutions, and ICT in which the two countries can collaborate to bring about solutions for societal challenges and build a holistic and mutually beneficial relationship at the high-level Tech Leadership Plenary Session of the DST-CII Technology Summit.
– Both Portugal and India have identified sectors such as water, healthcare, agritech, waste management, cleantech, and ICT as the priority sectors.
– India offers huge market opportunities in each of these identified sectors and, therefore, partnership possibilities to address shared societal challenges. Most of these sectors are also the strengths for Portugal.
– Mr. Eduardo Maldonado, PresidentANI (National Innovation Agency), Portugal, pointed out that the two countries with the extremely high qualified young generation and excellent technological skills hold great opportunities for enhancing cooperation through collaborative research and innovation projects, staff exchanges in research and academic institutions and mobility which can be done bilaterally or with Portugal as an entry point in joint European projects.
UPSC 2021 Online Coaching Classes | Bilingual GS Foundation Batch
2. India and UN-Based Better Than Cash Alliance
– India and UN-Based Better Than Cash Alliance organized a joint Peer learning exchange on fintech solutions for responsible digital payments at the last mile.
– Department of Economic Affairs ( DEA), Ministry of Finance today hosted a learning session "Accelerating Responsible Digital Payments:  Unlocking the Role of Fintech in Last-Mile Service Delivery" with leaders from States and Union Territories across India.
– This Peer Exchange is a result of the tremendous success and opportunities highlighted during COVID-19 and is co-organized with the UN-based Better Than Cash Alliance.
– United Nations, the Better Than Cash Alliance is a partnership of over 75 governments, companies and international organizations committed to accelerate the transition from cash to digital payments to advance the Sustainable Development Goals.
– Based on the report of the Steering Committee, DEA has been driving fintech-related interventions while also promoting the usage of new-age technologies by both public sector and private sector entities.
– The webinar brought together leaders of Central and State Governments to deliberate on the opportunities and the role of fintech in enabling digitization in sectors of national importance – land, agriculture, financial inclusion among others.
– State governments of Maharashtra, Karnataka, Odisha, and Himachal Pradesh presented learning from successful fintech partnerships. Some States have announced FinTech Policies, while some have announced Blockchain and AI Policies.
Daily Gist of 'The Hindu', 'PIB', 'Indian Express' and Other Newspapers: 9 December, 2020
3. International Bharati Festival, 2020
– Prime Minister Narendra Modi addressed the International Bharati Festival, 2020 on December 11, 2020 via video conferencing.
– This year the festival is being organised in virtual mode and will see the participation of several national and international poets and artists.
– The festival is being organised by Vanavil Cultural Centre to celebrate the 138th birth anniversary of Mahakavi Subramanya Bharati.
4. MoRTH signs MoU with Austria on Technology Cooperation in Road Infrastructure Sector
– The Ministry of Road Transport and Highways signed a Memorandum of Understanding (MoU) with the Federal Ministry of Climate Action, Environment, Energy, Mobility, Innovation and Technology of the Republic of Austria on Technology Cooperation in the Road Infrastructure Sector.
– The MOU was signed by the Additional Secretary, MoRTH Shri K.C. Gupta and the Ambassador of Austria Brigitte Öppinger-Walchshofer.
– The MoU aims to create an effective framework for bilateral cooperation in the field of Road Transportation, Road/Highways infrastructure development, management and administration, Road safety and Intelligent Transport Systems between both countries.
– It will further strengthen ties, promote long-standing bilateral relations and enhance trade and regional integration between the two countries.
– India has had good diplomatic relations with Austria since the establishment of bilateral ties between the two countries in 1949.
– Both countries share a history of friendly economic and diplomatic relations. Austria has state of the art technologies for roads and highways, such as electronic toll systems, intelligent transportation systems, traffic management systems, tunnel monitoring system, geo-mapping and landslide protection measures.
– The Indo-Austria bilateral cooperation in the road transport sector would be beneficial both from the perspective of enhanced road safety as well as attractive financing possibilities for the sector, thus fostering and intensifying the already good relations between the two countries.
Daily Gist of 'The Hindu', 'PIB', 'Indian Express' and Other Newspapers: 8 December, 2020
5. India Switzerland Relations
– Recently, a virtual meeting took place between an Indian Minister and his Swiss Counterpart.
– Both the Ministers reiterated the desire to move forward on the India-EFTA Trade & Economic Partnership Agreement (TEPA) negotiations.
– The proposed agreement covers trade in goods and services, investments, trade facilitation, customs cooperation, protection of intellectual property and public procurement.
– India-Switzerland Bilateral Investment Treaty (BIT) which is under negotiation was also discussed.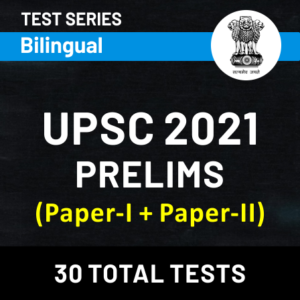 Aiming for UPSC CSE 2021? Get the best test series for sure selection : Click Here
6. Organic Union Territory
– Under the Participatory Guarantee System (PGS) of India, the entire Lakshadweep group of islands has been declared as an organic agricultural area.
– Lakshadweep is the first Union Territory to become 100% organic because all farming is carried out without the use of synthetic fertilisers and pesticides, providing access to safer food choices and making agriculture a more environmentally-friendly activity.
– Earlier Sikkim in 2016 became India's first "100 per cent organic" State.
– The entire 32 square kilometres geographical land area of the UT was declared as organic after receiving required certifications and declarations under Centre's Paramparagat Krishi Vikas Yojana (organic farming improvement programme).
Know about Unicef Report on Corona: Click Here
7. Revised height of Mount Everest
– Recently, Nepal and China have announced the revised height of Mount Everest as 8,848.86 metres.
– The new height is 86 cm more than the previous measurement.
– The new height of 8,848.86 meters replaced the long-associated 8,848 metre-height, which was, as per a measurement carried out by the Survey of India in 1954.
– Here the common declaration is meant that the two countries have shed their long-standing difference in opinion about the mountain's height — 8,844 m claimed by China and 8,847 m by Nepal.
– Resolving the three-metre difference, attributed to China calculating the "rock height" underneath the snow and Nepal using the "snow height" which included the snowcap, was the aim of a joint project.
– In Nepal, Everest is also known as Sagarmatha and in China, Mount Qomolangma.
– The mountain lies on the border between Nepal and Tibet and the summit can be accessed from both sides.
IAS Prelims Mock-Test 2020 – Set 68, 9 December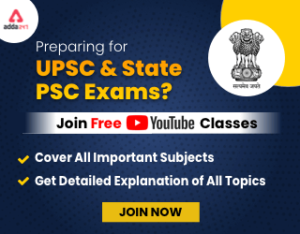 Join UPSC & State PSC Channel ? Click Here