Relevance
GS Paper 3: Environment: Conservation, environmental pollution, and degradation.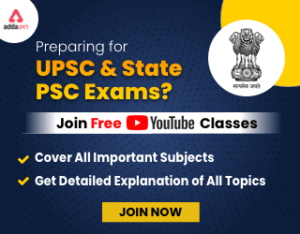 Get free video for UPSC CSE preparation and make your dream of becoming an IAS/IPS/IRS a reality
Context
Minister of Environment, Forest, and Climate Change has recently informed that India will move to a system that will count tigers and elephants as part of a common survey.

All-India elephant and tiger population estimation will be adopted in 2022.

Note: Elephant is the National Heritage Animal of India and Bengal Tiger is the National Animal of India.
Wetland Ecosystem: Importance, Concerns and Conservation Measure
Key points
Benefits of conducting a common survey:

Common habitat: Around 90% of the area occupied by elephants and tigers is common. Hence, a common survey has the potential to significantly save costs.
It will improve and harmonize the population estimation methods along more scientific lines in various states across India.

Present method of conducting a survey: The tiger survey is usually held once in four years and elephants are counted once in five years.

Tiger survey: conducted based on methods derived by the Wildlife Institute of India (WII), Dehradun in 2006.

Tiger numbers are counted bases on sightings in camera traps and indirect estimation methods.

Elephant survey: largely rely on States directly counting the number of elephants.

Recent advancement in techniques: In recent years, dung samples have also been analyzed to estimate birth rates and population trends in elephants.

Population of elephants and tigers: as per the latest Tiger survey 2018-19, there were 2,997 tigers in India. According to the last count in 2017, there were 29,964 elephants in India.

More than 60% of the world's elephant population is in India.

Protection status of Asian Elephants:

listed as "endangered" on the IUCN Red List of threatened species.
It has also been included in Appendix I of the UN Convention on Migratory Species (CMS) at the 13th Conference of the Parties (COP) to CMS in Gandhinagar (Gujarat).
listed in Appendix I of the Convention on International Trade in Endangered Species of Wild Fauna and Flora (CITES).
Listed in the Schedule I of the Wildlife (Protection) Act, 1972.