Bihar BPSC 67th Pre Exam Cancelled Official Notice Released
Recently, taking the cognizance of the BPSC Paper Leak matter, the Bihar Public Service Commission (BPSC), late in the night of the BPSC Prelims Exam( 08-05-2022) decided to cancel the BPSC Prelims 2022 exam.
A three-member committee has also been set up to inquire into the whole matter and asked to submit a report in three days.
Currently, the cyber cell of Bihar Police is investigating this matter.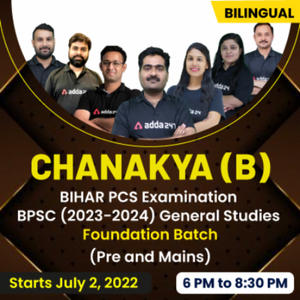 BPSC 67th Pre Exam: A Timeline
The BPSC  had released a notification to fill 802 vacant seats in various government departments in the state.
BPSC had invited online applications for the 67th Preliminary Exam from 30 September to November 19 2021.
The preliminary exams were to be held in December but were deferred because of panchayat elections.
The BPSC 67th Combined (Preliminary) Competitive Examination 2022 Admit Card could be download from April 25 onward through the candidate login Id.
According to the official information around 6.30 lakh candidates were to appear for the BPSCs 67th combined preliminary examination 2022 at 1083 examination centres in total of 38 districts of the Bihar state, out of which 1.82 lakh female candidates.
Bihar Public Service Commission (BPSC) 67th preliminary examination date was May 8, 2022.
The BPSC exam was conducted in a single shift from 12:00 Noon to 2 PM.
On the date of examination, it was found that the paper was leaked on various social media platforms before the official examination.
Key Details about 67TH BPSC Prelims 2022
BPSC 67th Prelims Exam 2022 was conducted on 08 May 2022 (BPSC Prelims Exam date 08th May 2022) by the Bihar Public Service Commission (BPSC).
The BPSC Prelims Exam Paper was held for two hours.
The BPSC Prelims 2022 paper was conducted in a single shift from 12:00 Noon to 02:00 PM.
BPSC 67th Prelims Exam 2022 was held across 1,088 exam centres in the state of Bihar.
About 6 lakh aspirants appeared in the BPSC Prelims 2022 exam.
What Next?
Apart from the investigation which is going on, the BPSC is planning for re-examination as soon as possible.
However, once an examination got cancelled due to a paper leak, the commission needs to be in continuous discussion with the government and state machinery for finding a new suitable date & mechanism for successfully conducting the 67th BPSC Preliminary Examination.
It is quite possible that some government officials and officials from BPSC also come under the radar if a progressive investigation is done. In such a situation re-examination can take more than expected time.
Right now the commission is optimistic to conduct a re-examination within the next three months.