Relevance
GS 3: Indian Economy and issues relating to planning, mobilization, of resources, growth, development and employment.
Context
Recently, Ministry of Finance has launched a Bad Bank for stressed assets as a measure to clean up bank books.
What is a bad bank?
It is place like an Asset Reconstruction Company (ARC) where a struggling financial institution can put assets it wants off its own books to eventually sell or unwind.
Bad Bank then takes such bad loans, manages them and finally recovers the money.
Unlike commercial banks, bad bank is not involved in lending and taking deposits.
Many global lenders set up such divisions after the 2008 financial crisis.
History
In 1988, US-based Mellon Bank created the first bad bank after which the concept was replicated in many developed and developing countries.
Last year, China appointed a new state-owned bad-loan manager to overcome the ill-effects of the pandemic.
Even in India, it is not a new concept.
Under the SARFAESI Act, 2002, ARCs were created to buy bad loans from banks and recover cash from the defaulted borrowers.
How it will work?
Banks will, at first, transfer those assets to the said bad bank with a 100% provision on its book and then, based on their experience, they will decide on transferring assets with less than 100 per cent provisioning at a later date.
It is being envisaged that out of the total amounts recovered, certain percentage will be in the form of security deposits.
Although these receipts will reside in the bank balance sheets, they will bear a zero-risk weight, and will carry full government guarantee for a specified period of time.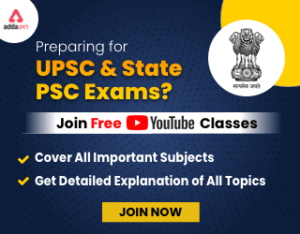 Get free video for UPSC CSE preparation and make your dream of becoming an IAS/IPS/IRS a reality
Benefits
It helps expedite the process of debt restructuring by reducing the number of lenders who must agree to a proposed deal.
It makes easier for foreign funds to build controlling positions in the debt of a firm by allowing them to negotiate with a single seller.
placing non-core assets in a separate division can help the process of restructuring become more efficient and transparent as it will provide investors with financial disclosures to better track the progress of a lender's overhaul and hold management accountable.
Putting the assets in the bad bank frees up capital that can be used to bolster a firm's financial strength or be redeployed to more profitable businesses.
In case it is a separate entity, it can also allow a bank to clean up its balance sheet, stem losses and protect its depositors.
Criticism
Creation of bad bank is more like shifting the problem rather than solving it. Creating bad bank without governance reforms in banking sector will not give the desired result.
Government, from time to time, infuses money through bank capitalisation to compensate the write-offs. In such a situation, the reason for the creation of bad bank is unjustified.
The price at which bad banks will buy the bad loans will not be market-determined. It will inhibit price discovery.
Banks will continue reckless lending practices, without any commitment to reduce NPAs. It might create a moral hazard in the economy.
Way forward
Creation of a bad bank is a necessary but not sufficient measure to reform the banking sector. It must be supported by other governance measures to help banking sector contribute more to the economy.