Relevance
GS 3: Science and Technology- developments and their applications and effects in everyday life.
Context
According to a NASSCOM study, India has witnessed a substantial rise in the number of Artificial Intelligence(AI)- based patents filed in the last 5 years—6 times higher than those filed between 2011 and 2015.
Key points
On a global level, India was ranked at 8th among the top 10 AI-related patent filing countries. Notably, India had no AI-related patent filing till 2002.
More than 5,000 patents filed in the last decade, 94% of them in the last 5 years.
More than 60% of them has origin in India.
Machine learning is the most popular AI technique followed by computer vision.
5-fold increase in funding in those Indian AI firms, which are held privately.
What it is?
Artificial intelligence is a branch of computer science, which makes machines behave like humans and help these machines perform cognitive functions like decision making, thinking and perceiving, problem-solving among others.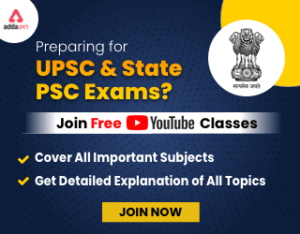 Get free video for UPSC CSE preparation and make your dream of becoming an IAS/IPS/IRS a reality
Benefits
Economic growth driver: NITI Aayog stated that the adoption of AI could increase the Gross Value Addition (GVA) of our economy by 15%.
Agriculture: The use of AI-based technology can improve the efficiency of precision farming and remote sensing in crop selection.
Manufacturing: The Make-in-India programme could get a shot in the arm with AI-assisted technology.
Transport: The driver-less car has the potential to reduce the number of road accidents and thus achieve the targets set by the Brasilia Declaration.
Education: AI-based technology can help in assessing the reasonableness of the learning gap and recommend measures to reduce the same. It can also help automate the assessment activities.
Health: AI tools help in analysing data and diagnose diseases with much accuracy and help solve the complex issues in the healthcare system.
Banking sector: With AI, banking would get more streamlined and the issues of risk management, customer experience would get a comprehensive solution.
Weather forecast: AI-based technology could enhance weather predictability and thus can help strengthen our climate-resilient practices.
AI can also help in mining and exploration. For example, the exploration of shale gas is difficult due to the uncertainties revolving around it. AI could help reduce the economic drain in such processes.
Challenges
Data Centre: AI-based technologies work on big data, which has high computational capacity. Establishing such a centre in our country, with the current technology is challenging.
Energy Consumption: To reduce energy consumption, IT companies are shifting their data centres to cooler locations like Siberia as around 40% of the energy consumption is directed towards cooling IT equipment.
Sovereign Laws: Data localisation is becoming a norm lately. Example: EU GDPR. In such a situation it is becoming increasingly difficult for the companies to store data in the countries of their convenience.
Environmental Impact: The coolants are made of hazardous chemicals which produce toxic gases, thus increasing the carbon footprint.
Widening gap: The technology gap between developed and developing countries is furthering the gap among the countries. AI-assisted technologies will widen this gap.
Privacy concerns: AI uses digital footprints, which could help exploit the consumers without their consent.
Steps by government
In 2014, a laboratory of the DRDO, Centre for Artificial Intelligence and Robotics (CAIR) was established for research and development in AI.
The Indo-US Science and Technology Forum (IUSSTF) launched the US-India Artificial Intelligence Initiative to foster AI innovation through collaboration.
Responsible AI for Youth was launched for government schools to empower the young generation to become AI-ready and reduce the skill gap in India.
NITI Aayog started a program called National Programme on AI to guide research and development in this rising technology.
NITI Aayog set up a platform named AIRAWAT (Artificial Intelligence Research, Analytics and Knowledge Assimilation Platform) for cloud computing.