Context
·        Union Education Minister Shri Ramesh Pokhriyal 'Nishank' has approved the release of the report of All India Survey on Higher Education (AISHE) 2019-20.
·        The Report provides key performance indicators on the current status of Higher education in the country.
All India Survey on Higher Education (AISHE)
·        AISHE was initiated in 2011 during which data for the year 2010-11 was collected.
·        All the major Stakeholders in Higher Education such as University Grants Commissions, All India Council for Technical Education, Medical Council of India as well as State Governments participate in the data collection exercise.
·        Data is collected on several parameters such as teachers, student enrolment, programmes, examination results, education finance, infrastructure, etc.
·        Indicators of educational development such as Gross Enrolment Ratio, Pupil Teacher Ratio, Gender Parity Index, etc. are calculated from the data collected through AISHE.
o   These are useful in making informed policy decisions and research for development of education sector.
Key Findings of AISHE 2019-20
·        Total Enrolment: Total Enrolment in Higher Education stands at 3.85 crore in 2019-20 as compared to 3.74 crore in 2018-19, registering a growth of 11.36 lakh (3.04 %).
o   3.38 Crore Students are enrolled in programmes at under-graduate and post-graduate level (other programmes being diploma, certificate course, PhD, etc.).
o   Out of these, nearly 85% of the students (2.85 crore) were enrolled in the six major disciplines such as Humanities, Science, Commerce, Engineering & Technology, Medical Science and IT & Computer.
·        Gross Enrolment Ratio (GER): The percentage of students belonging to the eligible age group (18-23 years) enrolled in Higher Education, in 2019-20 is 27.1% against 26.3% in 2018-19 and 24.3% in 2014-2015.
·        Gender Parity Index (GPI): GPI in Higher Education in 2019-20 is 1.01 against 1.00 in 2018-19 indicating an improvement in the relative access to higher education for females of eligible age group compared to males.
o   GPI is the ratio of female to male values of a given indicator.
·        Pupil Teacher Ratio (PTR): PTR in Higher Education in 2019-20 is 26.
o   PTR is the average number of pupils per teacher at a specific level of education.
·        State-wise Performance:
o   The top 8 States in terms of highest number of colleges in India are Uttar Pradesh, Maharashtra, Karnataka, Rajasthan, Andhra Pradesh, Tamil Nadu, Madhya Pradesh and Gujarat.
o   College density, i.e. the number of colleges per lakh eligible population varies from 7 in Bihar to 59 in Karnataka as compared to All India average of 30.
Issues related to Higher Education in India
·        Enrolment: GER of higher education in India is much behind that of USA (88.2%), Germany (70.3%), France (65.6%), China (49.1%), etc.
o   Lack of capacity to absorb the increasing numbers of students coming out of secondary education into the college system further aggravates the issue.
·        Equity: There is no equity in GER among different sections of society. GER for male population is 26.9 and for female, it is 27.3. For Scheduled Castes, it is 23.4 and for Scheduled Tribes, it is 18.0.
o   Majority of the premier higher education institutions are centred in metropolitan and urban areas, thereby leading to the regional disparity in access to higher education.
·        Financing: India barely spends 3% of its budgetary allocations on education.
o   This is far below the expenditures done by countries like Norway (6.4%), New Zealand (6.3%), the United Kingdom (6.2%), the United States (6.1), etc.
o   Nearly 65% of the University Grants Commission (UGC) budget is utilised by the central universities when the share of state universities in student enrolments is much higher.
·        Privatisation and Regulation: Private institutions that have turned education into a flourishing business.
o   Most of the teachers in private colleges are underpaid and overworked.
·        Quality of Education: Higher Education in India is plagued with rot learning, lack of employability and skill development due to the low quality of education.
o   There is a wide gap between industry requirements and curriculum taught at colleges.
o   This also renders graduates unemployable lacking in market specific skill-sets.
·        Poor research: Indian universities persist in separating research and teaching activities.
o   Monetary incentives for academia are practically non-existent, and Indian R&D expenditure at around 0.6% of GDP is one of the lowest in emerging economies.
o   This is below the expenditure of countries like the US (2.8%), China (2.1%), Israel (4.3%) and South Korea (4.2%).
Some Important Government Initiatives
·        Education Quality Upgradation and Inclusion Programme (EQUIP)
o   EQUIP is a five year vision plan aiming at ushering transformation in India's higher education system by implementing strategic interventions in the sector over five years (2019-2024).
o   Objectives – Double the Gross Enrolment Ratio (GER) in higher education, resolve the geographically and socially skewed access to higher education institutions and position at least 50 Indian institutions among the top-1000 global universities.
·        Institution of Eminence (IoE) Scheme
o   10 institutions in public sector and 10 institutions in private sector have been declared as IoE.
o   Each Public institute (IoE) will be eligible to receive Rs. 1000 crore during next 5 years.
o   The aim is to provide support and prepare these institutions to become world-class institutions.
·        Revitalising Infrastructure and Systems in Education (RISE)
o   The aim is to qualitatively upgrade the research and academic infrastructure in India to global best standards by 2022.
o   Higher Education Financing Agency (HEFA) has been tasked to mobilise Rs. 1,00,000 crores for this initiative.
·        Global Initiative for Academics Network (GIAN)
o   It aims at improving the quality of higher education in the country through international collaboration.
o   The programme seeks to invite distinguished academicians, entrepreneurs, scientists, experts from premier institutions from across the world, to teach in the higher educational institutions in India.
Way Forward
·        National Education Policy 2020 aims to increase state expenditure on education from around 3% to 6% of the GDP as soon as possible. This is a welcome move, but it should be operationalized in a time bound manner.
·        Covid-19 pandemic has given us the opportunity to leverage the potential of digital education/ e-Learning to address the challenges in education sector. Research and Innovation in digital education is the need of the hour.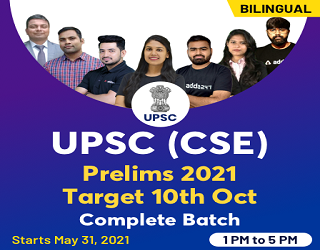 For more details Click Here
Source: https://pib.gov.in/PressReleaseIframePage.aspx?PRID=1725914