Relevance
GS 3: Transport and marketing of agricultural produce.
Context
According to a recent report published by WTO (World Trade Organisation) on the trends in world agricultural trade in the past 25 years, India has entered the top 10 list of the countries exporting agricultural produce in the year 2019.
Key points
India with 3.1% share in global Agri exports replaced New Zealand (9th) as the largest exporters across the globe.
This achievement is mainly contributed to the sizable share in the export of rice, cotton, soya beans and meat.
India became the top exporter of rice by overtaking Thailand. Similarly, India is also the third-largest cotton exporter, and the fourth-largest importer in 2019.
Despite the pandemic, India stepped in to meet increased demand & emerged as a significant global supplier of food & other essential agricultural products.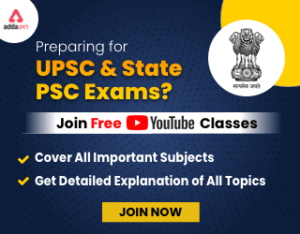 Get free video for UPSC CSE preparation and make your dream of becoming an IAS/IPS/IRS a reality
Government support
Export Promotion Schemes of Agricultural & Processed Food Products Export Development Authority (APEDA), Marine Products Export Development Authority (MPEDA), Tobacco Board, Tea Board, Coffee Board, Rubber Board and Spices Board to boost the exports of agricultural produce.
Agriculture Export Policy, 2018 was launched to double the exports from present $ 30 bn to $ 60 bn by 2022 and $ 100 bn thereafter, and integrate the farmers with global chains.

It can also help achieve the target to double the farmers income by 2022.

Transport and Marketing Assistance for Specified Agriculture Products scheme for providing assistance for the international component of freight, to mitigate the freight disadvantage for the export of agriculture products, and marketing of agricultural products.
The Government has several schemes to promote exports, including exports of agricultural products, viz. Trade Infrastructure for Export Scheme (TIES), Market Access Initiatives (MAI) Scheme, Merchandise Exports from India Scheme (MEIS).
The Government has allowed 100% FDI in the activities of agriculture through the automatic route.
Horticulture In India: Horticulture Cluster Development Programme
Challenges
Lower yield of agricultural crops as compared to the world average. Also, the increase in landholdings leads to decrease in average farm size, which further intensifies the issue.
No dedicated study, till date, has been undertaken that can estimate the long-term impact of agricultural exports.
Trading across border is considered to be a risky affair. Farmers have reservations about the way market works.
Pro-consumer bias of government hurts agricultural exports. For example- putting export restrictions on imported food items prevents food inflation but also discourages the farmers.
Solutions
Government should consider giving infrastructure status to agricultural value chains, such as warehousing, pack-houses, ripening chambers, and cold storage, etc. It would increase the credit flow in the sector.
Village level procurement centres should be created as recommended by NITI Aayog.
Improve lab to land connectivity. Krishi Vigyan Kendras (KVKs) should be trained to focus on the export-ability of the crops.
Creation of a Green channel clearance for perishable agro products in road, air, and freight cargo stations can reduce the regulatory delays.
Regional production belts should be established. It can be done by linking the Mission for Integrated Development of Horticulture (MIDH) scheme and Self-Help Groups.
Way forward
India performance in global agriculture basket can be improved further if certain issued are properly resolved. Focussing on agriculture export can contribute significantly to doubling farmer income by 2022.