67th BPSC Combined Competitive (Prelims) Examination 2022 would be conducted on 8th May 2022. Preparation is in last phase and the candidates are now ready to compete with each other for the most prestigious Government jobs in Bihar. What if you can get to practice the exam in the same environment as it would be on the exam day?
Click Here to Register for the 67th BPSC All India Open Mock Test
Adda247 presents the 67th BPSC Prelims 2022 All India Open Mock Test. The Mock test has been prepared by the experts, keeping in mind the trend and standard of questions asked in this examination. The Mock test contains the questions from those topics, which have a very high probability to be asked in this year's Prelims examination. By attempting this test, you can boost your preparation, compete with other aspirants, check your score, rank and detailed solutions, learn time management, and a lot more! The test would be made available in both Hindi & English Languages. And What's better than a Free Full Length Mock Test?
Registration is Mandatory to Participate in All India Mock Test
The planned All India Open Mock Test would be made live on 24th April 2022 – In both English and Hindi languages, at Adda247 mobile application, UPSC & Bihar State Sections – Full Length Tests. Simultaneously, you can also access the Mock test on Adda247 web store.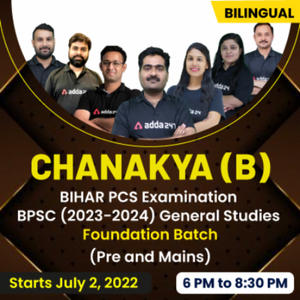 Details of the 67th BPSC All India Open Mock Test
Date – 24th April 2022
Time – 12 pm to 2 pm
Click Here to Attempt the Mock Test on App
Salient Features of the Mock Test
The Test is Free of Cost
Mock Test can be accessed on both App (UPSC & Bihar Section) and Webstore.
Get Detailed Solution for the Test.
Compete with PAN-INDIA aspirants in the exam-like environment.
Get Complete Analysis with All India Rank, Percentile, Time Spent, Topper's Comparison & Section-wise detail report.
Click here to participate in the Open Mock Test
Link to Access the All India Open Mock Test
The App Link and the Webstore Link would be sent to all the Registered Members through E-mail. Simultaneously, keep checking this article for latest updates regarding the test. Once available, the links would be updated in the article as well.
Click Here to Attempt the Mock Test on App