Download Adda247 App and Get 10,000 coins: Adda247 has always believed in providing the best to its users and students preparing wholeheartedly for the government job examinations. We know the work put up by the aspirants with the aim to achieve their goals and perform their best in the exams. Adda247 App has been a constant tool witnessing the preparation of millions of students and it gives us immense joy to be a part of the success of our students. We thank our students for the faith they have put upon us and promise to serve you till the end of time.
Adda247 App is the ultimate "Adda" for students preparing for various government jobs like CTET,KVS,DSSSB,SSC CGL, SSC CHSL, RRB NTPC, SSC CPO, IBPS PO, IBPS Clerk, SBI PO, etc. It has witnessed more than 50 Lakh downloads until today. Now, Adda247 has come up with a special offer where you can earn 10,000 coins worth Rs 1000 in your account. Just download/Update Adda247 App and get 10,000 coins that you can use to get a discount in any of the Adda247 products. Now, buy any study material at discounted rates. What are you waiting for? Download the Adda247 app now and don't miss the opportunity to earn 10K coins.
Download Adda247 App on your phone by clicking on the link given- Click Here To Download Adda247 App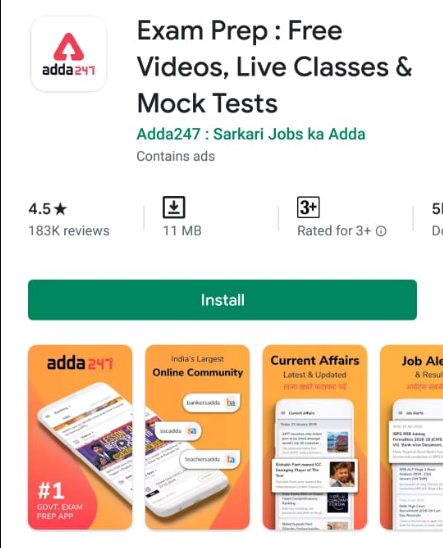 2. Open the App and Select the exam you are preparing for.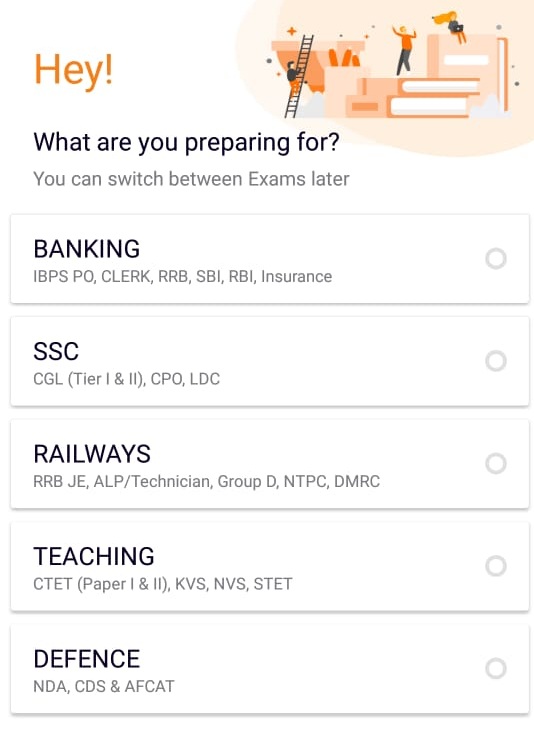 3. Choose the language as per your preference. 4. Sign in with email or mobile to the Adda247 App.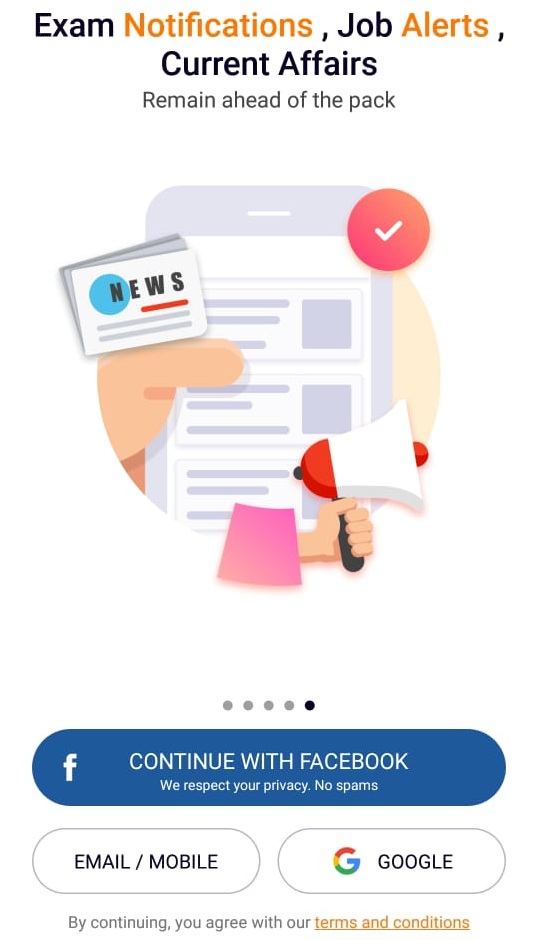 5. Enter your mobile number and continue to verify the OTP.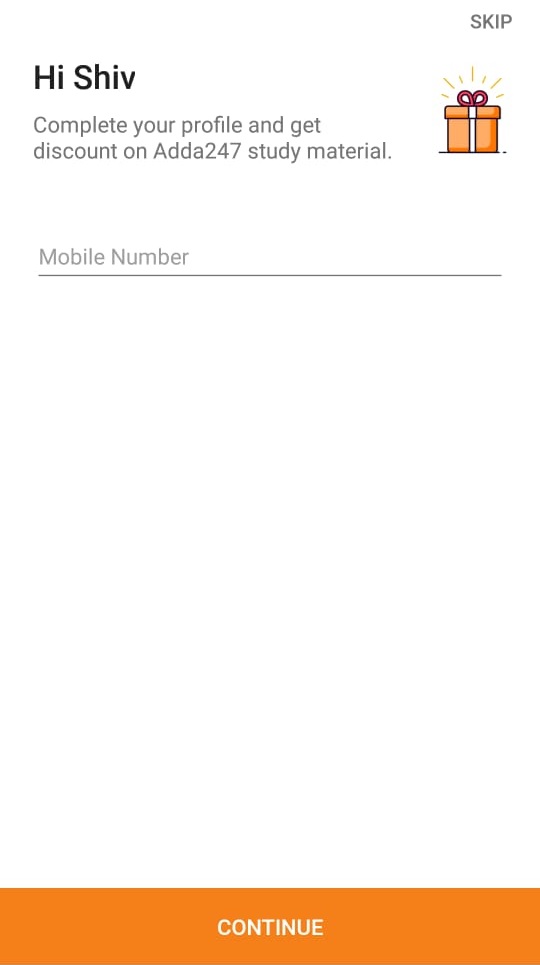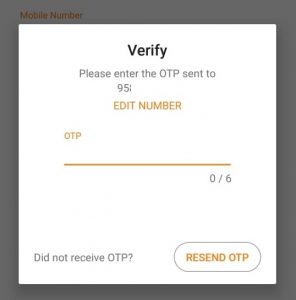 6. Go to your account-> Your coin Balance will appear in your profile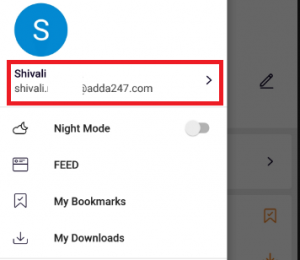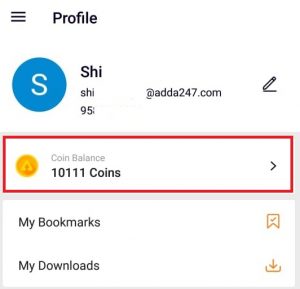 7. You can use coins to get a discount on Adda247 products. Explore products by clicking on the icon as given below. Click on the product you want to buy as per exam. You can buy test series, video courses, e-books, live classes at discounted prices.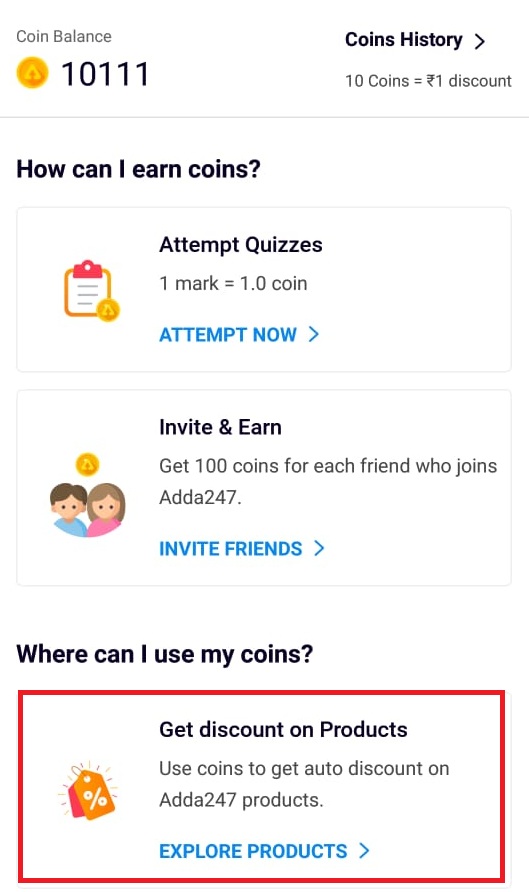 You may also like to read :