Teacher's Day 2020
Teacher's Day is celebrated every year on 5th September in honour and to pay gratitude to the teachers of all over the country. Teacher's Day is a special day which marks the birth anniversary of Dr. Sarvepalli Radhakrishnan, The First Vice President of India and the Second President of India.
Why is Teacher's Day Celebrated?
Since 1962, every year on 5th September, teacher's day has been celebrated. It was Dr. Sarvepalli Radhakrishnan's request to celebrate his birth anniversary as a celebration for the teachers. He was one of the most distinguished twentieth-century scholars. His knowledge in the area of education was commendable. He was acknowledged by many great Universities all over the world for his excellence and intelligence.
He believed that the future of a country lies in the hands of children and teachers are the only ones who can educate them and make them a responsible citizen who wishes to work for the country's growth and development.
Dr. Sarvepalli was an advocate of education and he wanted to make people understand the hardships, challenges and obstacles a teacher has to face in order to make others educated. He believed that we all should celebrate their hard work and pay gratitude to their contribution in building the world.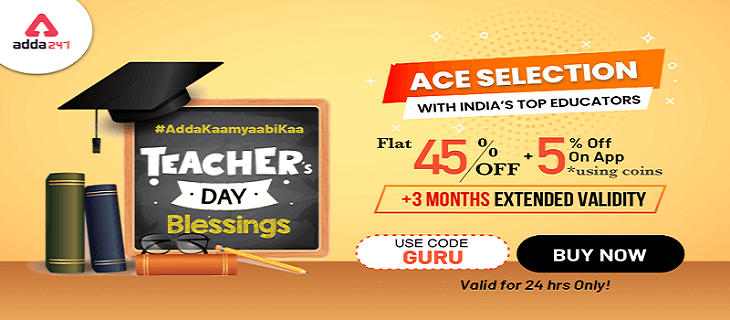 Teacher's Day: Importance/Significance
Teacher's day is a day on which students acknowledge the efforts of their teachers which they have put to educate them. It is a day to celebrate the hard work of the teachers and to thank them for their contributions. Not only on teacher's day that we should be thankful to the teachers but in our entire life, it is the teacher only who will wish us to move forward reach several heights and success in the future.
Teachers are the only people who wish real success to their children with no ulterior or selfish motives. We will find many people in our lives in our success path and then we understand the importance of a teacher that you will find no one as a teacher who just wants your success. Not only on teacher's day, but we should also be thankful for our teachers throughout our life. Every child needs a teacher in their life who will educate them and make a good person with good values. After our parents, we have teachers who will guide us for the betterment of our future.
Teacher's Contributions in Covid-19
As the Coronavirus prevailed in our country, everything stopped. Factories, warehouses, transportation, shopping malls, theaters, markets, offices, and many more places were completely closed but what remained open was School.
The school remained open although it may not be like regular schools where we go, study, meet with our friends but it was the teachers who continued to educate students no matter what was the condition outside. During these difficult times, teachers continued to provide classes to students no matter if they had the resource or not. We have seen how they manage to provide online classes with their own families around.
In this corona period, along with doctors and cleaning staff teachers were the only person who worked 24×7 a day. They have to take care of their own family, take care of their own children, and provide classes and solve their problems. One of the most disturbing things is that nowadays students do not understand the pain and hard work of teachers and disrespect them. Disrespecting teachers is like disrespecting God. Students must understand the importance of teachers in their life and be equally thankful for that.
A very big thank you to all the teachers reading it from all the students all over the country.
THANK YOU, TEACHERS
HAPPY TEACHERS DAY
Teachers' Day 2020: Greatest Indian Teachers Of All Time
Dr Sarvepalli Radhakrishnan
Dr Sarvepalli Radhakrishnan is one of the greatest teachers of all time. His trust on education and children was noticeable. One of his famous quotes is 'True teachers are those who help us think for ourselves'
He was a  philosopher, mendicant, meditator, spiritual teacher, and religious leader who lived in Ancient India and also the founder of Buddhism. One of his famous quotes is ' No one can save us but ourselves. No one can and no one may. We ourselves must walk the path.'
He was the first scholar and also known as Kautilya or Vishnugupta. He was known for his intelligence and sharpness. One of his famous quotes is ' Aman is great by deeds, not by birth'
He was an Indian Aerospace scientist and a great person by heart. He loved kids and loved to engage with them. His one of the famous quotes is 'Don't read success stories, you will only get a message. Read failure stories, you will get some ideas to get success.'
He was a Bengali polymath- poet, writer, philosopher, and painter. He reshaped Bengali literature and music. One of his famous quotes is 'You can't cross the sea merely by standing and staring at the water.'
He was an Indian Hindu monk who was behind Ramakrishna Mission. He propagated the Gurukul system in the country, where teachers and students lived together. One of his famous quotes is 'You have to grow from the inside out. None can teach you, none can make you spiritual. There is no other teacher but your own soul.'
He was an Indian philosopher, social leader, and the founder of Arya Samaj. He also worked towards the promotion of equal rights for women. One of his famous quotes is ' A value is valuable when the value of value is valuable to oneself.'
He was known by his pen name Munshi Premchand and was an Indian writer famous for his modern Hindustani literature. He was greatly influenced by the teachings of Swami Vivekananda. One of his famous quotes is 'To be successful in life what you need is education, not literacy and degrees.'
She is the first female teacher of India who played a vital role in improving women's rights in India, along with her husband. She is also regarded as the mother of Indian feminism. One of his famous quotes is 'Sit no idle, Go get an education.