Schools Closed in Puducherry because of H3N2 Virus
In light of the H3N2 virus, the UT schools would be closed from March 16 to 16, 2023, according to Puducherry's Minister of Education, A Namassivayam. The H3N2 influenza virus spread quickly from an infected person, thus the UT government made the decision to close the schools. The government made this choice with the welfare of the kids in mind.
Schools in Puducherry Closed Till March 26
On the following 10 days, schools won't be in session. If parents have any questions, they can get in touch with the school administration. According to the official release, all schools in Puducherry will be closed from March 16 through the 26 due to the spread of the H3N2 virus: A Namassivayam is the education minister in Puducherry.
Official Tweet Regarding Closing of Schools in Puducherry
Below is the official tweet regarding the Closing of Schools in Puducherry because of the H3N2 Virus:
All schools in Puducherry to remain closed from 16th to 26th March in wake of spread of H3N2 virus: Puducherry Education minister A Namassivayam

(File photo) pic.twitter.com/A1sJOpaLfj

— ANI (@ANI) March 15, 2023
H3N2 Virus Spreading Rate in India
The H3N2 virus is reportedly spreading quickly across the nation, according to information from the Union Health Ministry. From March 2 and March 5, 2023, 451 H3N2 virus cases were reported. Hassan district in Karnataka reported the first H3N2 virus-related death, that of an 82-year-old male. On the other hand, Gujarat confirmed the first H3N2 influenza virus death on Monday. In India, the infection has already claimed the lives of seven people.
In a recent advise, the Indian Council of Medical Research (ICMR) urged people to refrain from self-medicating and from taking antibiotics in the event of virus infection. The highly contagious H3N2 virus often spreads through droplets given off by an infected individual while coughing, sneezing, or talking. Those who are pregnant, elderly, young, and have medical conditions are more likely to be impacted.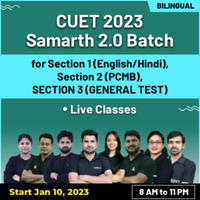 News for School Closed Due to H3N2 Virus
H3N2 virus is a type of influenza virus that can cause respiratory illness in humans. It is a subtype of the Influenza A virus and is characterized by the presence of the hemagglutinin type 3 and neuraminidase type 2 proteins on its surface.
H3N2 viruses can cause seasonal flu outbreaks, and they can also be responsible for more severe flu epidemics. The symptoms of H3N2 flu are similar to those of other types of flu and can include fever, cough, sore throat, runny or stuffy nose, body aches, headache, chills, and fatigue. In some cases, H3N2 flu can lead to complications such as pneumonia, especially in young children, elderly people, and people with weakened immune systems.
Prevention measures for H3N2 virus include vaccination, good hygiene practices, and avoiding close contact with people who are sick. Antiviral medications can also be used to treat H3N2 flu, but they work best when started within 48 hours of the onset of symptoms.