There is an extremely important update for the class 10th students who will be appearing for the Karnataka SSLC Exam 2020. As per the latest update shared by the state education minister S Suresh Kumar students who are residing in the containment zones in Karnataka will not be able to appear for the Karnataka SSLC Exam 2020. The exams for the class 10th students are scheduled to commence from 25th June 2020 and will end by 4th July 2020. While the government is trying to make adequate safety arrangements for the students and teachers, allowing students from containment zones in the examination centers, will put the students and staff members at unnecessary risk of coronavirus infection.
While making the announcement, the education minister stated that "We will not conduct SSLC examinations for students residing in containment zones. They will be instead treated as fresh candidates and will be allowed to attend the exams later. Fresh sets of hall tickets and marks cards will be issued for such candidates." The minister further added that as these students will be treated as fresh candidates, their exams can be conducted along with the supplementary exams later on.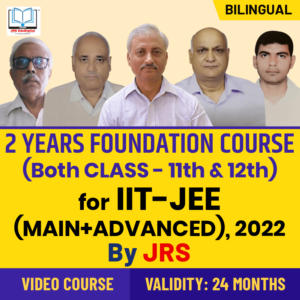 Karnataka SSLC Exam 2020: Adequate Arrangements Made By The Government
The government has identified 2,879 buildings across the state comprising approximately 43,720 rooms for conducting the Karnataka SSLC Exam 2020. Every classroom has been designed to seat 20 students while keeping in mind the social distancing norms. It will also be important for the candidates to wear face masks compulsorily at the examination centre, and they must also carry hand sanitizer with them in a transparent bottle.
Approximately 8.48 Lakh students will be appearing for Karnataka SSLC Exam 2020 this year under the special provisions made by the state government. The date sheet, as well as the examination guidelines, have been finalized by the education minister after consultation with the state government officials.
Karnataka SSLC Exam 2020: Detailed Date Sheet Released By The Government
The dates for the Karnataka SSLC Exam 2020 has already been released by the state government. Students must note the dates carefully to plan their preparations accordingly. As these dates are now final, students must use the available learning resources to ensure thorough preparations for the exams.
25

th

June 2020 – Second language (English/ Kannada)

26

th

June 2020 – Elements of Computer Science, Economics, Elements of Mechanical Engineering, Engineering Graphics – 2, Elements of Electrical Engineering -2

27

th

June 2020 –  Sociology, Mathematics

29

th

June 2020 – Science, Carnatic/ Hindustani music, Political Science,

1

st

July 2020 – Social Science

2md July 2020 – First Language (Urdu/ English/ Kannada/ Marathi/ Tamil/ Telugu/ Hindi/ Sanskrit)

3

rd

July 2020 – Third language (English/ Arabic/ Hindi/ Kannada/ Urdu/ Sanskrit/ Konkani/ Persian/Tulu), NSQF subjects.