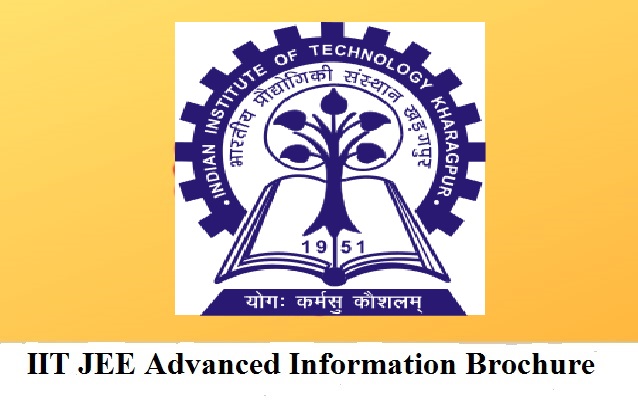 JEE Advanced 2021 Information Brochure Released
Indian Institute of Technology Kharagpur has released the information brochure for the exam.
Highlights of JEE Advanced Information Brochure
Jee Advanced Dates to be released soon
Jee Mains qualified 2020 students who registered for Jee advanced 2020 but could not appear due to lockdown may appear in the Advanced exams for 2021.
Girl student's intake ratio in the institutes might be affected.
JEE Advanced Information Brochure Latest News
On Sunday 27 June 2021, IIT Kharagpur released the information brochure of JEE Advanced. The students who were unable to register for JEE advanced for 2020 even after clearing the JEE mains will be allowed to directly register for the JEE Advanced 2021.
The information brochure stated that these students who will be giving JEE advanced 2021 after clearing mains in 2020 will be considered extra and seats for them will not be merged with the 2021 batch students.
Till last year students needed to score 75% on the boards to be able to eligible for admission to the prestigious institute. But due to the covid situation, almost all the states and central have canceled the Board exams and so this eligibility criterion is no longer valid for 2021.
For this year, students just need to have appeared and passed in the Board Exams along with being in the top 2.55 lakh students who would have qualified JEE Mains. Also, the seats reserved for females in these institutes were uniform until last year. From this year onwards it will vary from institute to institute.
Each IIT and NIT has to ensure at least 20% of female student's admission to the undergraduate courses. For the year 2017, the admission of girls IITs and NITs was 9.3%. In the following year, the council decided to introduce the addition of 14% seats across all IITs. In 2019, the number stood at 17% and in 2020 it was 20%.
The brochure also states that the dates for JEE Advanced 2021 will be declared soon. Jee Advanced 2021 has not been conducted yet. The remaining two sessions of JEE Mains are left. Once done, the government will decide the dates of JEE Advanced. Two sessions of JEE Mains are expected to take place in August.
JEE Advanced Information Brochure Eligibility Criteria 2021
The following criteria should be met before a student is eligible to appear in the exams of 2021. g
Candidates should be among the top 2, 50,000 JEE Mains qualified candidates (including all categories) in the exam for 2021.
Candidates should have been born on or after October 1, 1996. Five years of age relaxation is given to SC, ST, and PwD candidates.
A candidate can attempt JEE (Advanced) a maximum of two times in two consecutive years.
Educational qualification: A candidate should have appeared for the Class XII (or equivalent) examination for the first time in either 2020 or 2021 with PCM
Candidates should register for appearing for JEE (Advanced) 2021. Registration is to be done only through the online registration portal. To know more visit the official website of JEE Advanced.
FAQ'S on Jee Advanced 2021 Information Brochure
Is 75% criteria removed for JEE Advanced 2021?
Yes, 75% criteria have been removed for Jee Advanced for the year 2021.
Which IIT will set JEE Advanced 2021 paper?
IIT Kharagpur will set JEE Advanced 2021 paper.
Will JEE Advanced 2021 be postponed?
JEE Advanced 2021 has been postponed and new dates have not yet been announced.