ICSE ISC Exam Dates 2020: As per the latest notification released by the Council for Indian School Certificate Examinations (CISCE), no remaining exams have been canceled for ISC and ICSE. The council stated that the remaining exams will be conducted at a later date and have not been canceled. The notification specified that the dates for the remaining exams would be announced at least eight days ahead of the commencement, in order to provide the students with enough time for their preparations. Check | ICSE Board Exam 2020 To Be Held In Maharashtra In July 2020
ICSE ISC Exam Dates 2020
Moreover, the council also mentioned that the remaining exams for ISC and ICSE would be conducted within a span of 6-8 days, with exams also being conducted on Saturdays and Sundays. The schools will be given adequate time to make all the necessary preparations for conducting the exams smoothly. The revised exam schedule, as and when decided, will be shared with the concerned heads of the schools through email as well as through the CAREERS portal of CISCE along with the official website of the council. 
Check Results 2020 | ICSE 10th, ISC 12th Result 2020 Declared
Due to the coronavirus pandemic and the following nationwide lockdown, the ISC and ICSE exams had to be stopped midway. Presently, eight exams are pending for ISC (12th class), and six exams are remaining for ICSE (10th class) students. As per the council, after the exams have been conducted, the results will be declared within a period of 6-8 weeks. The exact dates can not be announced as of now because of the extended lockdown till 17th May 2020, and the exam dates will be announced only after the situation is under control.
The council has also instructed the schools to give admission to class 10th students in the 11th class, which will be provisionally based on the results of the board exams. The official statement from CISCE notified that "The schools may also begin/continue online classes for them while awaiting the conduct of the remaining papers. Similarly, the ISC students may also start/continue with preparations for the various entrance examinations during this interim period." The council also suggested that teachers can use this time to clear the doubts of the students pertaining to the remaining exams for ISC and ICSE.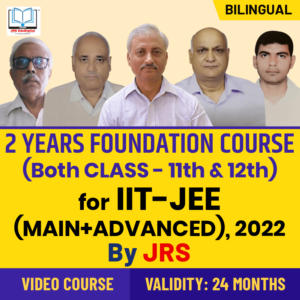 In the meantime, CISCE has instructed the schools to ensure that the teaching process continues using the online learning facilities available. For students of classed 9th to 12th, i.e., the board classes, the council has suggested that the schools continue to teach according to the prescribed syllabus. While for the students of classes 1st to 8th can be taught using fun and interactive sessions. Check | ICSE, ISC Board Exams 2020-21 Syllabus Reduced
So, the ISC and ICSE students must continue their preparations for the remaining exams and also keep checking the official website of CISCE for any announcements related to the exam dates.