Schools in Delhi have been closed since 16th March 2020, and now that the summer holidays have been announced by the government, the schools in Delhi will not be reopening anytime soon. But the government of Delhi has already started the preparations for the resumption of educational activities in the schools as soon as possible. Another step taken in this direction includes the latest decision of the Delhi Government wherein suggestions have been invited from students, principals, parents, and teachers regarding reopening of schools post Coronavirus lockdown.
Announcing the decision, the Delhi education minister, Mr. Manish Sisodia said, "We have faced challenges in the past; the difference this time is that the entire world is facing it together. Soon, we will learn to live with the coronavirus disease. Slowly, things will open up, and so will the schools. However, this also means that new ideas of schools and learning will have to be scripted."
Check:
Delhi Schools Reopening: Learn To Live With The Virus
The Education Minister reiterated that it is time that we accept that this virus is here to stay amongst us. Keeping this in mind, students, parents, and teachers need to learn a new way to study, which requires out of the box thinking. He said, "For decades, schools had a set pattern, standardized classes, times, way of functioning. These need to be re-imagined now."
As per the guidelines of the state government, The Directorate of Education, Delhi Government has issued a new form on its website, wherein suggestions have been invited from parents, teachers, principals, and students. The government of Delhi issued a statement while releasing the form that read, "Students, teachers, principals, and parents whose children are studying in schools can give their inputs. Respondents submitting practical and out of the box suggestions will be invited to share their thoughts with the Education Minister of Delhi through an online platform."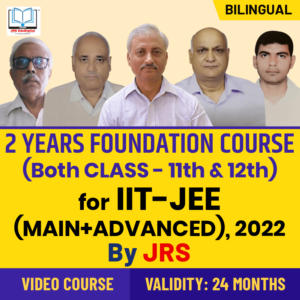 Delhi Schools Reopening: Education Minister To Hold Meetings
In order to formulate a strategy and create a blueprint, Mr. Sisodia will be inviting key stakeholders from across the city for meetings and discussions. A statement was issued by the Delhi Government announcing this decision, which read, "The dialogue sessions will be centered on how each stakeholder views the challenges and opportunities created by the Covid-19 situation, constraints we are likely to face in times to come, and steps that need to be taken from now onwards to create an education set up that ensures equitable quality learning and wellbeing of all children in post lockdown phase."
In response, school principals and experts have suggested that from now on, schools will have to learn to operate in new ways. Some steps that can be included are rotational classes, no gatherings or annual functions or events, social distancing, regular sanitization of buildings, wearing face masks, use of online platforms, and online training for teachers. They added that this would have to be the way forward unless a vaccine is found to cure the virus.
Check Also: