The nationwide lockdown prompted by the Coronavirus pandemic affected all sectors of the country, but the education sector of the country was the worst affected of all. Not only were all schools shut down but the pending exams for class 10th and 12th students were also postponed. There were various rumors doing rounds in the media regarding the pending papers, but no information was available regarding the exact dates.
Now, finally, there is an important update for all the class 10th and 12th students whose board exams were halted midway in March 2020. As per the announcement by the HRD Minister, Mr. Ramesh Pokhriyal Nishank, the pending exams for class 10th and 12th CBSE board students will now be conducted between 1st July 2020 to 15th July 2020. Check Also >> CBSE Board Exam 2020: Get Subject-Wise List of Pending Papers Here
CBSE Exam Dates 2020: Exams Only For Pending Papers
While announcing the dates for the pending board exams on Twitter, the HRD minister also stated that exams would only be conducted for the pending papers. Subjects for which the exams have already been conducted, before the lockdown, will not be conducted again. Moreover, the minister further elaborated that exams will be conducted only for the main papers and not for electives.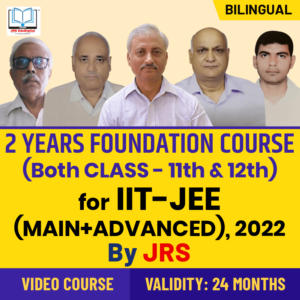 He said that for Inter students (class 12th), only 12 main papers are remaining, so they will only have to appear for those remaining papers. The exams will be conducted for the students of Class 10th And 12th Between 1st July 2020 to 15th July 2020. The detailed exam schedule and other relevant details will be shared on the website of CBSE Board soon. Check Also >> CBSE Exam 2020: Board Has Identified 12,000 More Examination Centres, Says HRD Minister
CBSE Board Exams 2020: Important update for East Delhi Students
The CBSE Board Exams in examination centres in East Delhi had been postponed due to the anti-CAA protests and ensuing riots in the area. Today, the HRD Minister explained that a total of 6 exams were pending for the class 10th (High School  Students) and 23 exams were pending for class 12th students. These students will now have the chance to appear for these exams on the given dates. Details regarding the examination dates and centres will be shared on the official website of CBSE Board soon.
Summing up his message, the HRD minister wished the students "All the Best" and expressed hope that all students will be able to perform well in the exams. He also stated that ample time is now available for preparations, so students must utilize this time to prepare for the pending board exams.
After the exams are completed on 15th July 2020, the final results will be released soon by CBSE Board to facilitate the next academic session as well as start the admission process for colleges and universities. For information and updates, students must refer only to the official website of CBSE.
CBSE ने 10वीं 12वीं कक्षा बची हुई परीक्षाओं की तारीख़ों का किया एलान