(adsbygoogle = window.adsbygoogle || []).push({});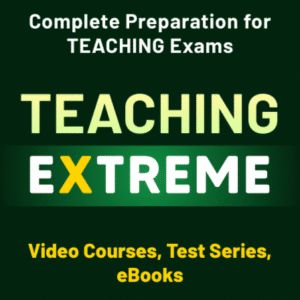 Teaching Jobs 2022
A respectable position and an ever-growing profession and like all of us say, a properly settled field, Teaching is definitely a job full of opportunities. A government teaching job attracts an immense population, male and female alike. Due to the rush in the teaching field and the availability of a number of options in terms of growth and salary, a lot of candidates choose teaching job as their profession. The Teaching Jobs page is especially for the candidates who have a degree in teaching, such as TET, CTET, SLET, KVS, NET, CSIR NET, SET, PRT, PGT, TGT, B.Ed, M. Ed.
Updates of Government Teaching jobs can be accessed through this page. Here, we continuously upload the latest government teaching job notifications requiring all type of qualifications. One can check the updated Teaching Jobs recruitment for both fresher and experienced candidates under various government departments that release teaching jobs.
Teaching Jobs
Some major Government Teaching Job providers:
Army Public School
Council of Scientific and Industrial Research (CSIR)
Kendriya Vidyalaya Sangathan (KVS)
Navodaya Vidyalaya Samiti (NVS)
Central Board of Secondary Education (CBSE)
University Grants Commission (UGC)
National Testing Agency (NTA)
These government agency select candidates who have qualified a teaching job degree as mentioned above. Mostly the selection procedure for appointment as a teacher requires qualification of the examination conducted by one of these government agencies. The teaching jobs release by these government agencies / boards are at the central as well as state level. The frequency of release of these notifications as well as the number of vacancies is high. Every year, the appointment of teachers/professors contributes the highest number of jobs seats from a service sector industry. Based on the qualification and interest, candidates can check their eligibility and then apply for the post which is suitable to their qualification. "Teaching employment news, Teaching Jobs in India, Teaching government jobs 2022" can be searched here. Generally, teaching jobs at school level require a Bachelor's degree with B.Ed. / M.Ed / SET / CTET / PGT / TGT is required. While for college teaching jobs such as Lecturers / Assistant Professor / Associate Professor / Professor.
Teaching Job Alerts
Sarkarijobs247 regularly notifies various information like Job description, Education Qualification, Syllabus, Total vacancy, Eligibility criteria, Location of job, Salary, Application procedure, Application fees, Selection procedure, Last Date for application, Interview Dates of all Teaching Jobs 2021. Stay Connected!