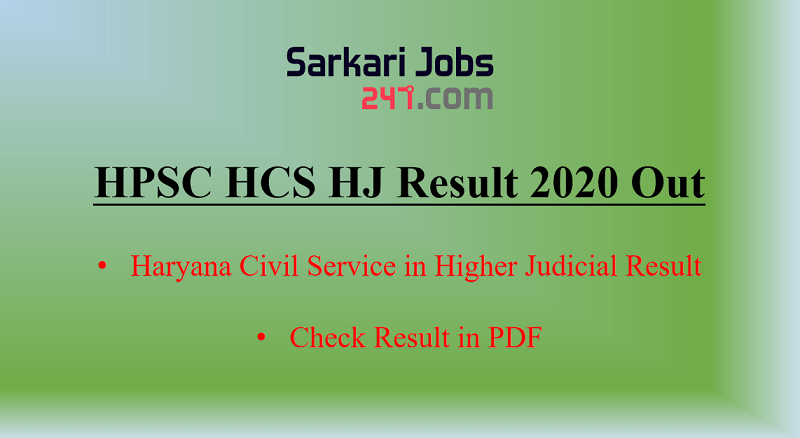 Haryana Public Service Commission (HPSC) has released the Result Haryana Civil Services in Judicial Branch on 03rd February 2020. Candidates who had appeared in exam may check their result here. The HPSC HCS JB was took place in the month of March 2019. Candidates may get the direct link to check result.
HPSC HCS JB Result 2020
The result of HPSC HCS JB result is available on the official website. Candidates can check the result PDF and steps to check the result of the HPSC HCS JB Result 2020. Given below are the steps and PDF to check Result. Follow the same for your convenience.
How to Check Your result?
Click the given link to check HPSC HCS JB Result 2020.
As the PDF of the required Final Result opens, a list of selected candidates will appear
Press Ctrl + F and check your name or roll number in the search bar
If your roll number gets highlighted, you have qualified HPSC HCS JB Result 2020.
HPSC HCS JB Result 2020
After Checking HPSC HCS JB Result
Candidates must prepare themselves for the next round after checking HPSC HCS JB Result.
Thus, selected candidate should arrange their documents. Our advice will be to prepare well and be confident.
Points to Remember for HPSC HCS JB Result 2020
There are certain documents need to be carried compulsorily by the candidates to the venue for document verification.
Candidates must produce original documents of their qualification, experience certificates & caste certificates, during the verification process.
They should also carry a self-attested copy of the same documents.
Registered Email ID and Phone Numbers must be kept active for receiving any update.
All the best!