Daily news will speed up the preparation for the Civil Services Examination and it also plays a crucial role to grasp the current affairs topic comprehensively. Here we have covered most of the topics related to various categories including National, International, Sports, Science and Technology, and so on.
1. NCLT approves NHPC's Resolution Plan for Jalpower Corporation Limited
– National Company Law Tribunal (NCLT), Hyderabad bench approved NHPC's Resolution Plan for taking over Jalpower Corporation Limited (JPCL) as going concerned vide its order dated 24.12.2020 and uploaded the same on its website on 07.01.2021.
– JPCL was executing 120 MW Rangit Stage-IV Hydroelectric Project in Sikkim. The Company is currently undergoing Corporate Insolvency Resolution Process ("CIRP") which was initiated on April 09, 2019 vide order of Hon'ble NCLT.
– NHPC Ltd., a PSU under Ministry of Power, had submitted its Resolution Plan and was declared the successful resolution applicant by Committee of Creditors (CoC) on 24.01.2020. CoC approved Resolution Plan was filed by Resolution Professional with Hon'ble NCLT Hyderabad Bench on 28.01.2020.
– NHPCwill make an upfront payment of Rs. 165 Crore and the cost of the project is considered as Rs.943.20 Crore.
– Jalpower Corporation Limited is the second company after LancoTeesta Hydro Power Ltd (LTHPL) to be acquired through the NCLT process by NHPC.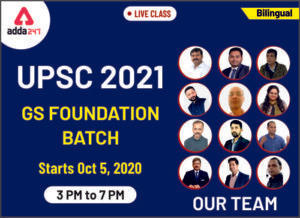 UPSC 2021 Online Coaching Classes | Bilingual GS Foundation Batch
2. Sports Minister Shri Kiren Rijiju inaugurates 162-bed hostel at Dr. Karni Singh Shooting Range
– Union Sports Minister of State Shri Kiren Rijiju inaugurated a residential hostel in the premises of the Dr. Karni Singh Shooting Range. It will be a 162 bedded air-conditioned hostel with attached washroom facility.
– There will also be an air-conditioned dining area and facilities for sports-specific diet and a separate recreation area for boys and girls. The facility has been created at a cost of Rs. 12.26 crores.
– Kiren Rijiju said, "Our athletes represent the country at the Olympics, Asian Games, Commonwealth Games, they must have a standard of living where basic facilities are provided."
– The Sports Minister also announced that all hostels must be of at least 3-star standard in terms of food, hospitality and cleanliness with the facility management being done by an expert agency.
– He added that going forward there should be a separate girls hostel and separate boys hostel. "Shooting being a priority sport, we have to take all the necessary steps for the shooters."
– With the creation of this hostel facility, it will be a major boost for the Indian shooters training at the facility who have previously been staying at accommodation outside the shooting range.
– The hostel will enable the shooters to now only take a short walk down to their respective rifle, pistol and shotgun ranges.
– Moreover with the creation of this facility, it will not only benefit the core group of senior shooters but also the shooters who are part of the TOPS Development group and the Khelo India scheme and NCOE shooters.
Daily Gist of 'The Hindu', 'PIB', 'Indian Express' and Other Newspapers: 7 January, 2021
3. Eligibility criteria of 75 % in Class 12th relaxed for IIT admissions this year
– Union Education Minister Ramesh Pokhriyal 'Nishank' announced that eligibility criteria of scoring a minimum 75% in Class 12th have been relaxed for taking admission in IITs this year.
–  He further informed that JEE (Advanced) – 2021 will be held as a computer-based test on 3rd July 2021. This year JEE (Advanced) will be conducted by IIT Kharagpur.
4. Justice Sudhanshu Dhulia appointed as Chief Justice of the Gauhati High Court
– The President of India, in the exercise of the power conferred by clause (1) of Article 217 of the Constitution of India, appointed Justice Sudhanshu Dhulia, Judge of the Uttarakhand High Court, as Chief Justice of the Gauhati High Court.
– Justice Sudhanshu Dhulia,was enrolled as an Advocate on July 07, 1986 and practiced in the Allahabad and Uttarakhand High Courts in Civil, Constitutional, Service, and Labour matters and has specialized in Service and Constitutional matters.
– He was appointed as Permanent Judge of the Uttarakhand High Court on November l , 2008.
Daily Gist of 'The Hindu', 'PIB', 'Indian Express' and Other Newspapers: 5 January, 2021
5. PM to Inaugurate Pravasi Bharatiya Divas Convention 2021
– Pravasi Bharatiya Divas (PBD) Convention is the flagship event of the Ministry of External Affairs and provides an important platform to engage and connect with the overseas Indians.
– In view of the sentiments of our vibrant diaspora community, the 16th Pravasi Bharatiya Divas Convention, is being organized on 9th January 2021, despite the ongoing Covid pandemic.
– The Convention will be held in a virtual format, as were the PBD Conferences held recently in the run-up to the Convention. The theme of 16th PBD Convention 2021 is "Contributing to Aatmanirbhar Bharat".
– PBD Convention will have three segments. The PBD Convention will be inaugurated by Shri Narendra Modi, Hon'ble Prime Minister of India and will feature a keynote address by the Chief Guest, H.E. Mr. Chandrikapersad Santokhi, Hon'ble President of the Republic of Suriname.
– The winners of the online Bharat ko Janiye Quiz for the youth will also be announced.
– The Inaugural session will be followed by the two Plenary sessions.
– The first Plenary on Role of Diaspora in Aatmanirbhar Bharat, will feature addresses by External Affairs Minister and Commerce and Industry Minister.
– The second Plenary on Facing Post Covid Challenges – Scenario in Health, Economy, Social and International Relations, will be addressed by Minister of Health and Minister of State for External Affairs. Both Plenaries will feature panel discussions inviting eminent diaspora experts.
– The finale would be the Valedictory Session where the Hon'ble Rashtrapatiji will deliver his Valedictory address to mark the occasion of Pravasi Bharatiya Divas.
– The names of the Pravasi Bharatiya Samman Awardees for 2020-21 will also be announced. Pravasi Bharatiya Samman Awards are conferred to select Indian diaspora members to recognize their achievements and honour their contributions to various fields, both in India and abroad.
– The Youth PBD will also be celebrated virtually on the theme "Bringing together Young Achievers from India and Indian Diaspora" on 8 January 2021, and will be anchored by the Ministry of Youth Affairs and Sports.
– The Special Guest for the event is H.E. Ms. Priyanca Radhakrishnan, Minister for Community& Voluntary Sector of New Zealand.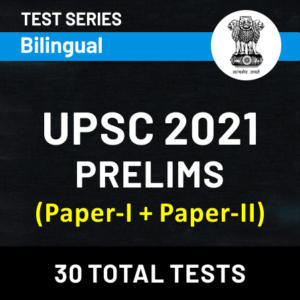 Aiming for UPSC CSE 2021? Get the best test series for sure selection: Click Here
6. Helping Hand to Sri Lanka
– An India-funded free ambulance service is playing a vital role in Sri Lanka's Covid-19 response.
– India provided a grant of 7.56 million USD for the Suwa Seriya [vehicle or journey for good health] service which was launched in 2016, on a pilot basis. Later, this was extended throughout the country with additional grants from India.
– India also helped with Capacity Building: Training and refresher programmes for Sri Lankan emergency medical technicians which further generated employment for the local population.
– It is India's second-largest grant project to Sri Lanka after the housing project of more than 60,000 houses, with a nearly 400 million USD grant.
Daily Gist of 'The Hindu', 'PIB', 'Indian Express' and Other Newspapers: 4 January, 2021
7. Air Pollution and Pregnancy Losses: Lancet Report
– According to a recent study poor air quality is associated with a considerable proportion of pregnancy loss in India, Pakistan, and Bangladesh.
– It is the first study to estimate the effect of air pollution on pregnancy loss across the region.
– They created a model to examine how exposure to PM 2.5 increased women's risk of pregnancy loss, calculating risk for each 10 µg/m³ increased in PM 2.5 after adjusting for maternal age, temperature and humidity, seasonal variation, and long-term trends in pregnancy loss.
– Each increase in 10 µg/m³ was estimated to increase a mother's risk of pregnancy loss by 3%.
– The increase in risk was greater for mothers from rural areas or those who became pregnant at an older age, compared to younger mothers from urban areas.
– Of the pregnancy loss cases, 77% were from India, 12% from Pakistan, and 11% from Bangladesh.
Daily Gist of 'The Hindu', 'PIB', 'Indian Express' and Other Newspapers: 29 December, 2020
8. Longitudinal Ageing Study of India
– Recently, the Ministry of Health & Family Welfare has released the Longitudinal Ageing Study of India (LASI) Wave-1 Report on the virtual platform.
– LASI is a full-scale national survey of scientific investigation of the health, economic, and social determinants and consequences of population ageing in India. It was commissioned in 2016.
– It is India's first and the world's largest-ever survey that provides a longitudinal database for designing policies and programmes for the older population in the broad domains of social, health, and economic well-being.
– The National Programme for Health Care of Elderly, Ministry of Health & Family Welfare has undertaken the Longitudinal Ageing Study of India, through International Institute for Population Sciences, (IIPS), Mumbai in collaboration with Harvard School of Public Health, University of Southern California, USA, United Nations Population Fund (UNFPA) and National Institute on Ageing.
– The first national wave of the LASI (Wave 1) covered a baseline sample of 72,250 individuals aged 45 and above and their spouses, including elderly persons aged 60 and above and oldest-old persons aged 75 and above from all States and Union Territories (UTs) of India (excluding Sikkim).
Daily Gist of 'The Hindu', 'PIB', 'Indian Express' and Other Newspapers: 26 December, 2020
Findings are:
In the 2011 census, the 60+ population accounted for 8.6% of India's population, accounting for 103 million elderly people.
Growing at around 3% annually, the number of elderly people will rise to 319 million in 2050.
75% of elderly people suffer from one or the other chronic disease. 40% of the elderly people have one or the other disability and 20% have issues related to mental health.
The self-reported prevalence of diagnosed cardiovascular diseases (CVDs) is 28% among older adults aged 45 and above.
The prevalence of multi-morbidity conditions among the elderly age 60 and above is much higher in the states/UTs of Kerala (52%), Chandigarh (41%), Lakshadweep (40%), Goa (39%) and Andaman & Nicobar Islands (38%). The prevalence of single morbidity and multi-morbidity conditions increases with age.
IAS Prelims Mock-Test 2021 – Set 85, 7 January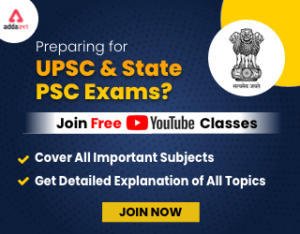 Join UPSC & State PSC Channel ? Click Here