Daily Important News will speed up the preparation for the Civil Services Examination and it also plays a crucial role to grasp the current affairs topic comprehensively. Here we have covered most of the topics related to various categories including National, International, Sports, Science and Technology, and so on.
1. Agreements Between India-Bahrain
– India and Bahrain have recently agreed to further strengthen their historic ties like in areas if defence and maritime security.
– Bahrain signed the Abraham Accord with Israel and is a member of the Gulf Cooperation Council (GCC) and the UAE, which was mediated by the USA.
– The bilateral issues, as well as regional and global matters of mutual interest, included areas of defence and maritime security, space technology, trade and investment, infrastructure, IT, FinTech, health, hydrocarbon and renewable energy.
– Discussed to strengthen their COVID-19 related cooperation.
– India provided help to Bahrain during the pandemic via supplying medicines, medical equipment and medical professionals.
– Also expressed satisfaction regarding the operationalisation of the Air Bubble arrangement between the two countries.
– An invitation is renewed to Bahrain by India for the 3rd India-Bahrain High Joint Commission meeting that will be held in the upcoming months in India.
– India also conveyed condolences on the demise of late Prime Minister Prince Khalifa bin Salman Al Khalifa, who significantly contributed to the strengthening of India-Bahrain relations and to the welfare of the Indian community in Bahrain.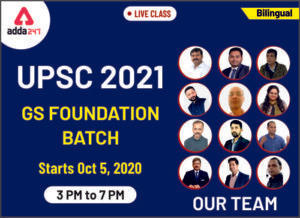 UPSC 2021 Online Coaching Classes | Bilingual GS Foundation Batch

2. Protest Against Bru Resettlement

– Parts of north Tripura have witnessed violent protests recently over the proposed resettlement of Bru tribals.

About Bru or Reang

– It is a community indigenous to Northeast India. They live mostly in Tripura, Mizoram and Assam. They are recognised in Tripura as a Particularly Vulnerable Tribal Group.

– They have been targeted by groups in Mizoram as they do not consider them indigenous to the state.

– Due to ethnic clashes in 1997, about 37,000 Brus fled  Mamit, Kolasib and Lunglei districts of Mizoram and were accommodated in relief camps in Tripura.

– Since then, 5,000 have returned to Mizoram in eight phases of repatriation.

– Also,  32,000 still live in six relief camps in North Tripura.

– A quadrilateral agreement was signed by the Centre, the two-state governments and Bru representatives in January 2020 in which they allowed the remaining 32,000 to permanently settle in Tripura.

">Click Here