Daily news will speed up the preparation for the Civil Services Examination and it also plays a crucial role to grasp the current affairs topic comprehensively. Here we have covered most of the topics related to various categories including National, International, Sports, Science and Technology, and so on.
 1. Veterans Day
– Indian Armed Forces, celebrating Veteran's Day on 14 Jan 2021.
– The day was chosen as recognition of the services rendered by the first Commander-in-Chief of Indian Armed Forces, Field Marshal KM Cariappa, OBE who retired on this day in 1953.
– 'Wreath Laying Ceremonies and Veteran's Meets' are being organised in various Military Stations to mark our solidarity towards the Next of Kin (NoK) of our brave hearts and towards our veterans as a mark of respect to their selfless duty and sacrifices towards the Nation.
– Honourable Defense Mantri, Rajnath Singh along with Chief of Defence Staff, General Bipin Rawat will be attending the Veteran's Meet at Air Force Station, Bengaluru.
–  NoK, Veterans and representatives of various ex-servicemen organisations will be in attendance.
– Celebrations in the National Capital will begin in the morning with the Wreath Laying Ceremony at National War Memorial. Senior military dignitaries selected serving personnel and many veterans will be paying homage at the National War Memorial.
– This event will be followed by a Veteran's Meet being organised at Raina Auditorium, APS DhaulaKuan which will be attended by all three  Service Chiefs. Admiral Karambir Singh, Chief of Naval Staff will be the Chief Guest for the event.
– Veterans, representatives of ex-servicemen organisations, senior officials of the Ministry of Defence and three Services involved in the welfare of veterans will be in attendance. Entry is restricted and by invitation only due to COVID restrictions.
UPSC 2021 Online Coaching Classes | Bilingual GS Foundation Batch
2. Light Combat Aircrafts (LCA) 'Tejas'
– The Cabinet met under the Chairmanship of Prime Minister in New Delhi on 13 January and has approved procurement of 73 LCA Tejas Mk-1A fighter aircraft and 10 LCA Tejas Mk-1 Trainer aircraft at the cost of Rs. 45,696 Crore along with Design and Development of Infrastructure sanctions worth Rs.1,202 Crore.
– Light Combat Aircraft Mk-1A variant is an indigenously designed,  developed and manufactured state-of-the-art modern 4+ generation fighter aircraft.
– This aircraft is equipped with critical operational capabilities of Active Electronically Scanned Array (AESA) Radar, Beyond Visual Range (BVR) Missile, Electronic Warfare (EW) Suite and Air to Air Refuelling (AAR) would be a potent platform to meet the operational requirements of Indian Air Force, IAF.
– t is the first "Buy (Indian-Indigenously Designed, Developed and Manufactured)" category procurement of combat aircraft with an indigenous content of 50% which will progressively reach 60% by the end of the programme.
Daily Gist of 'The Hindu', 'PIB', 'Indian Express' and Other Newspapers: 12 January, 2021
3. Republic Day Parade
– School children from four Delhi schools and Folk artists from East Zonal Cultural Centre, Kolkata  will take part in the cultural programme during the Republic Day Parade to be held at Rajpath on January 26, 2021
–  Ministry of Defence and Directorate of Education, Government of NCT of Delhi have selected 401 students and artists – 271 girls and 131 boys – from DTEA Senior Secondary Schools, Delhi; Mount Abu Public School, Rohini, Delhi; Vidya Bharti School, Rohini, Delhi; Government Girls Senior Secondary School, B-2, Yamuna Vihar, Delhi and Eastern Zonal  Cultural Centre, Kolkata.
– AATMA Nirbhar Bharat: Vision for a Self Reliant India is the theme of Mount Abu Public School, Delhi and Vidya Bharti School,  Delhi in which  38 boys and 54 girls will participate.
– 102 students of Government Girls Senior Secondary School, Delhi will present a programme on the theme " Hum Fit  Toh India Fit" inspired by the Fit India Movement launched by Prime Minister  Narendra Modi on National Sports Day on 29th August 2019.
– 127 children from DTEA Senior Secondary Schools, Delhi will showcase folk dances of Tamil Nadu in their traditional attires.
– 80 folk artists of Eastern Zonal Cultural Centre, Kolkata will present the folk dance Bajasal from  Kalahandi, Odisha.
– The number of participating children and folk artists have been cut down to 400 this year, compared to more than 600 last year, in view of the Covid-19 restrictions.
Daily Gist of 'The Hindu', 'PIB', 'Indian Express' and Other Newspapers: 11 January, 2021
4. D Prakash Rao
– The Prime Minister, Narendra Modi has expressed grief over the demise of  Shri D Prakash Rao.
– n a tweet, the Prime Minister said, "Saddened by the demise of Shri D Prakash Rao. The outstanding work that has been done will continue motivating people. He rightly saw education as a vital means to empowerment. I recall my meeting with him in Cuttack a few years ago. Condolences to his family and admirers. Om Shanti".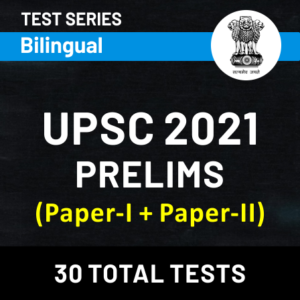 Aiming for UPSC CSE 2021? Get the best test series for sure selection: Click Here
5. India at United Nations Security Council (UNSC)
– India, for the eighth time, has entered the United Nations Security Council (UNSC)as a non-permanent member recently. It will stay on the council for two years i.e 2021-22.
– India has served seven times in the UN Security Council.
– During 1950-51, India, as President of UNSC, presided over the adoption of resolutions calling for the cessation of hostilities during the Korean War and for assistance to the Republic of Korea.
– In 1967-68, India co-sponsored Resolution 238 extending the mandate of the UN mission in Cyprus.
– During1972-73, India pushed strongly for admission of Bangladesh into the UN.
– During 1977-78, India was a strong voice for Africa in the UNSC and spoke against apartheid and for Namibia's independence in 1978.
– During 1984-85, India was a leading voice in UNSC for resolution of conflicts in the Middle East, especially Palestine and Lebanon.
– In 1991-92, participated in the first-ever summit-level meeting of the UNSC and spoke on its role in the maintenance of peace and security.
– In 2011-2012, India was a strong voice for developing world, peacekeeping, counter-terrorism and Africa. The first statement on Syria was during India's Presidency at the UNSC.
– During the 2011-12 term, India chaired the UNSC 1373 Committee concerning Counter-Terrorism, the 1566 Working Group concerning a threat to international peace and security by terrorist acts, and Security Council 751/1907 Committee concerning Somalia and Eritrea.
Daily Gist of 'The Hindu', 'PIB', 'Indian Express' and Other Newspapers: 9 January, 2021
6. Five Years of Pradhan Mantri Fasal Bima Yojana
– Recently, the flagship crop insurance scheme of the Government of India – the Pradhan Mantri Fasal Bima Yojana (PMFBY) – has completed five years of its launch.
– PMFBY was launched on 13th January 2016.
The scheme was conceived as a milestone initiative to provide a comprehensive risk solution at the lowest uniform premium across the country for farmers.
– Pradhan Mantri Fasal Bima Yojana (PMFBY) provides a comprehensive insurance cover against the failure of the crop thus helping in stabilising the income of the farmers.
– All food & oilseed crops and annual commercial/horticultural crops for which past yield data is available.
Daily Gist of 'The Hindu', 'PIB', 'Indian Express' and Other Newspapers: 8 January, 2021
– The prescribed premium is 2% to be paid by farmers for all Kharif crops and 1.5% for all rabi crops. In the case of annual commercial and horticultural crops, the premium is 5%.
– Premium cost over and above the farmer share was equally subsidized by States and GoI. However, GoI shared 90% of the premium subsidy for the North Eastern States to promote the uptake in the region.
– The scheme was compulsory for loanee farmers availing Crop Loan/Kisan Credit Card (KCC) account for notified crops and voluntary for others.
IAS Prelims Mock-Test 2021 – Set 89, 12 January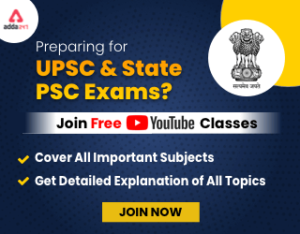 Join UPSC & State PSC Channel ? Click Here