Daily news will speed up the preparation for the Civil Services Examination and it also plays a crucial role to grasp the current affairs topic comprehensively. Here we have covered most of the topics related to various categories including National, International, Sports, Science and Technology, and so on.
 1. Single Window Clearance System Web Portal
– Union Home Minister Shri Amit Shah inaugurated 'Single Window Clearance System Web Portal' in Coal Mining sector; also handed over the Charter of letters to the successful bidders in the country's first Commercial Coal Mining Auction.
– Coal Sector has crossed an important milestone towards fulfilling the dream of Aatmanirbhar Bharat under the leadership of Prime Minister Narendra Modi.
– Coal Sector would play a very important role in achieving the target of a five trillion dollar economy by 2022.
– Commercial coal mining auctions will now facilitate Small and Medium Industries to receive coal supplies easily.
– In 2014, Government under the leadership of Prime Minister Narendra Modi made many changes and today with full transparency in the Coal Sector, equal opportunities are available for all.
– 19 successful bidders allotted mines under the country's first Commercial Coal Mining Auction; this will provide an estimated revenue of about Rs 6,500 crore to States every year and also create more than 70,000 jobs.
– Commercial Coal Mining Auction process will open the way for development in Central and Eastern tribal areas of the country.
– Rs. 46,000 crore District Mineral Development Fund created for people living near mines; has led to the development of tribal, Dalit, backward and poor people living in these areas.
– Government made several policy changes, taking important decisions in many sectors including Agriculture, Education, Space, Economy and Fertilizers; this scheme launched is also a part of this policy.
UPSC 2021 Online Coaching Classes | Bilingual GS Foundation Batch
2. First direct flight between Kalaburagi to Tirupati flagged off under UDAN
– Taking another step in boosting the regional aerial connectivity in India, Star Air commenced the direct daily flight operations from Kalaburagi, Karnataka to Tirupati, Andhra Pradesh under the RCS-UDAN (Regional Connectivity Scheme – Ude Desh Ka Aam Nagrik) of Government of India.
– Attesting the dual objectives of the UDAN scheme; making air travel affordable for the people & simultaneously enhance its coverage in the country, 305 UDAN routes & 53 airports including 5 heliports and 2 Water Aerodromes have been operationalized till date.
– Inaugurated under the UDAN scheme, Kalaburagi airport recently completed a successful 1 year of service. The airport has become the fastest growing airport in the country.
– More than 1000 flights have ferried more than 43,000 people from the airport. To celebrate the hard work, commitment, and perseverance of the involved professionals, the officials of the Ministry of Civil Aviation (MoCA) and Airport Authority of India (AAI) were present at the route launch.
–  Tirupati city, also called as the 'Spiritual Capital of Andra Pradesh', is home to the most famous and auspicious Sri Venkateshwara Swamy Temple popularly called 'Tirupati Balaji Temple' which has its name in the most-visited shrine across the globe.
– The temple attracts 50,000 to 100,000 devotees every day. Apart from the Tirupati Balaji temple, the place is also famous for other historical temples, Sri Venkateshwara National Park, Deer Park, Tirupati, & Talakona Waterfalls, Tirupati.
– The century-old temples in Tirupati are one of the first choices of the pilgrims of the country. Moreover, the Tirumala Hills in Tirupati is the second oldest rock mountain hills in the world.
– Due to the unavailability of any direct transportation mode between these two cities, people had to travel either by road or had to opt for a rail journey combined with a road trip, which took more than 12 hours by road & more than 20 hours by train & bus to cover the entire journey of 630 km.
– Now, people can opt for a direct flight and cover this long-distance journey in just 70 mins.
– The airline, Star Air was awarded the Kalaburagi – Tirupati route under the RCS-UDAN-3 bidding process last year.
– The airline will be operating three weekly flights on the route and will deploy its 50-seater Embraer-145 luxury aircraft. With the flag-off, there are now 24 routes under the ambit of RCS-UDAN for Star Air.
Daily Gist of 'The Hindu', 'PIB', 'Indian Express' and Other Newspapers: 11 January, 2021
3. Professor Shashikumar Chitre
– The Prime Minister, Narendra Modi has expressed grief over the demise of Professor Shashikumar Chitre.
– In a tweet, the Prime Minister said, "Saddened to hear of the demise of Professor Shashikumar Chitre. He will be remembered for his work in astrophysics and subjects like solar physics, gravitational lensing and science education. His valuable work will continue inspiring students in the times to come. Om Shanti."
Daily Gist of 'The Hindu', 'PIB', 'Indian Express' and Other Newspapers: 9 January, 2021
4. 'National Energy Conservation awards 2020'
– Relentless and continuous efforts to provide clean and green transportation to all its stakeholders and commuters has resulted in Indian Railway bagging 13 awards in three prestigious categories of National Energy Conservation Awards (NECA) for the year 2020, organized by the Bureau of Energy Efficiency (BEE), Ministry of Power.
– Western Railway has been awarded the First Prize, Eastern Railway has been awarded the Second prize, North Eastern Railway & South Central Railway has been awarded Certificate of Merit in the Transport Category.
– In Building Category, Divisional Railway Manager's offices at Bhavnagar and Rajkot have won the first and second prize respectively.
– Electrical Department, DRM Office, North Eastern Railway has been awarded Certificate of Merit.
– In Railway workshops subcategory, Diesel Loco Shed, South Central Railway, Vijayawada has bagged the First prize, Kanchrapara Workshop, Eastern Railway, North 24 Parganas has won the second prize.
– The certificate of Merit has been awarded to Mechanical Workshop, North Eastern Railway, Izzatnagar, Central Railway Workshop, Mysore, Mechanical Workshop, Dibrugarh, North East Frontier Railway and Central Workshop, Ponmalai, Southern Railway, Tiruchchirappalli.
– These awards have been given to Indian Railways' zones and workshops for significant improvements in energy conservation by adopting various measures to promote energy efficiency.
– Indian Railways is committed to improving performance towards energy efficiency and clean environment in the coming years.
Daily Gist of 'The Hindu', 'PIB', 'Indian Express' and Other Newspapers: 8 January, 2021
5. Management Effectiveness Evaluation (MEE)
– Minister for Environment, Forest and Climate Change, Prakash Javadekar released Management Effectiveness Evaluation (MEE) of 146 National Park and Wildlife Sanctuaries in the Country.
– At present, India has a network of 903 Protected Areas in the country covering about 5% of the total geographic area of the country.
– In order to assess the efficacy of Protected Areas, evaluation of management effectiveness is required.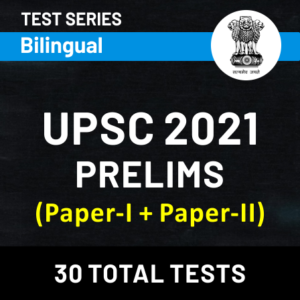 Aiming for UPSC CSE 2021? Get the best test series for sure selection: Click Here
– According to Prakash Javadekar, what other countries could not achieve, India has achieved and today has thriving biodiversity. "70% of the global tiger population, 70% of Asiatic lions and more than 60% of leopards population in India is a certificate of India's thriving biodiversity, as these big cats sit at the top of the food chain and their growing numbers show the well being of the whole ecosystem."
– He also announced that from this year onwards 10 best National Parks, 5 coastal and Marine parks and top five Zoos in the country will be ranked and awarded every year.
– Management Effectiveness Evaluation (MEE) of Protected Areas (PAs) has emerged as a key tool for PA managers and is increasingly being used by governments and international bodies to understand the strengths and weaknesses of the protected area management systems.
– The results of the present assessment are encouraging with an overall mean MEE score of 62.01% which is higher than the global mean of 56%.
– With this round of evaluation, the Ministry of Environment, Forest and Climate Change(MoEFCC) successfully completed one full cycle of evaluating all terrestrial National Parks and Wildlife Sanctuaries of the country from 2006 to 2019.
Daily Gist of 'The Hindu', 'PIB', 'Indian Express' and Other Newspapers: 7 January, 2021
– MEE is a very important document that provides valuable guidance on various aspects of wildlife and protected area expand MEE of Marine Protected Areas.
– A new framework for MEE of Marine Protected Areas has been also jointly prepared by WII and MoEF&CC and it will be very useful document to implement.
– The Environment Minister also launched the Management Effectiveness Evaluation of Indian Zoos (MEE-ZOO) framework which proposes guidelines, criteria and indicators for the evaluation of zoos of the country through Management Effectiveness Evaluation Process (MEE-ZOO) in a manner which is discrete, holistic and independent.
– The assessment criteria and indicators look beyond the traditional concepts, include issues of animal welfare, husbandry and sustainability of resources and finance.
IAS Prelims Mock-Test 2021 – Set 88, 11 January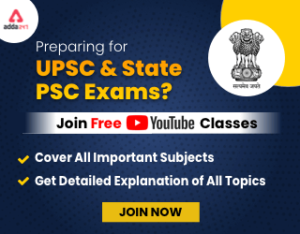 Join UPSC & State PSC Channel ? Click Here