DFCCIL EXECUTIVE SYLLABUS:
CLICK HERE to check the syllabus for DFCCIL Recruitment 2021 online examination.
DFCCIL RECRUITMENT 2021: DFCCIL has rolled out notification for 1074 vacancies for junior manager, executive and junior executive posts in various. The Dedicated Freight Corridor Corporation of India (DFCCIL) is a public sector undertaking under the "Ministry of Railways". The salary offered by DFCCIL will be as per Govt of India norms, which everyone knows are best in their field. Not only salary but there comes a lot of perks and allowances which DFCCIL give to their employees.
This article will explain in detail about the DFCCIL Salary for Executive, JE and JM along with all the allowances.
preparing for DFCCIL 2021? checkout online courses
DFCCIL MANAGER SALARY:
Junior managers are entitled for a payscale of Rs 50000 to 160000. While the pay band for executive is Rs 30000-120000 and that of junior executive is Rs 25000 to 68000.
| | |
| --- | --- |
| Post | Pay Scale (Rs) |
| Junior Manager | 50000-160000 |
| Executive | 30000-120000 (IDA PAY SCALE) (E-0) |
| Junior Executive | 25000-68000 (IDA PAY SCALE) (N-5) |
DFCCIL Allowances and facilities:
Apart from handsome in hand salary you will get other attractive allowances. Check for details
Checkout eligibility criteria for DFCCIL Recruitment 2021

TRANSPORT ALLOWANCE
Every officer is entitled for a transport allowance of Rs 800/- irrespective of the working city.
CITY COMPENSATION ALLOWANCE
| | |
| --- | --- |
| WORKING CITY | PERCENTAGE ALLOWANCE |
|  Cities of Mumbai, Navi Mumbai, Calcutta, New Delhi, Ahmedabad, Bengaluru, Hyderabad, Pune, Faridabad, Ghaziabad, NOIDA, Gurgaon, and Chennai | 3% of pay subject to a maximum of ₹ 800/- per month |
|  Cities with a population exceeding 12 lacs, except cities mentioned above, Gandhinagar and all cities in the State of Goa | 2.5% of pay subject to a maximum of ₹ 760/- per month |
|  Cities with a population of 5 lacs and above but not exceeding 12 lacs, State capitals with a population not exceeding 12 lacs, Chandigarh, Mohali, Panchkula, Pondicherry, Port Blair | 2% of pay subject to a maximum of ₹ 590/- per month |
HRA
Preparing for DFCCIL 2021 , share your details with us to get free study materials
HOUSE RENTAL ALLOWANCE (HRA) is the allowance given to those employees who are not using company accommodation. It varies from 7% to 10% of the basic pay and depends on the type of city.
OTHER ESSENTIAL ALLOWANCES
New Pension Scheme
Leave Travel Subsidy
Medical Benefits
House Furnishing Allowance
Household Help Allowance
Personal Accident cover
Education loans with subsidized interests
Interest-free advances for the festival
Natural calamities
After adding all these allowances and tax deductions a handsome amount for living. PSUs take care of employees like no other companies.
For DFCCIL Syllabus 2021 and exam pattern follow the link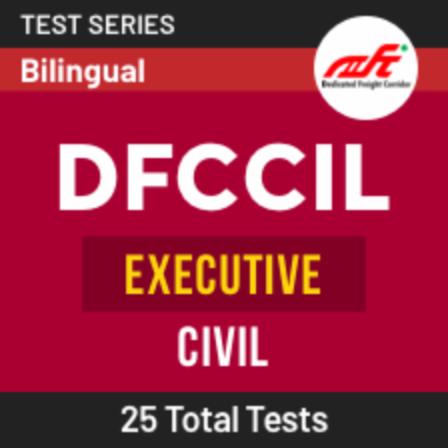 Related Links